Lineage of 25 generations over 900 years
The Chau family tree (zupu 族譜)  is an important document.   It is a handwritten document that documented 25 generations lineage of Chau clan history.    It documented male lineage, birth, marriages and burial of each of each generation.  It may document significant achievements (usually with court and imperial appointments) of an individual.
On the Chau zupu, it is recorded that the earliest founder of the clan is Chau Shiu Lok  (周小六) who lived around 1100AD, in the middle of Sung (宋) Dynasty.    The following diagram shows the first 6 generations of the Chau clan founder.     周 (Chau) 鼎新(Ding Sun) is often referred to as generation-1.    Chau Chum Yum is recorded on the Chau zupu, generation-26.    (Refer to Ancestry temple)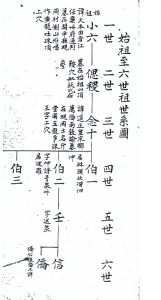 Shown above is the first page of the Chau clan, showing name of the first generation  Chau Shiu Lok  circa 1100 AD.
The zupu could also be a record of the clan's migration history.  For the Chau clan, it documented the clan's migrations – from central China (the Henan province 河南省), thru FuJan province, and finally to southern China,  Guangdong province, Hoi Ping area  廣東省, 開平.      Below is part of the zupu, with a 20 pages section that describes the migration history of the Chau clan.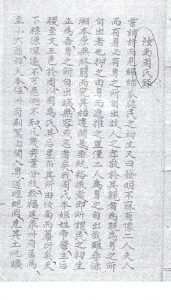 Shown above, is the clan migration history. It is a ten pages section of the zupu, describing migration history of the clan. This is written as narrative story, using old formal written language form. 
Physical copy
The physical document survived today.   It is held in trust by the first born male descendent of the Chau clan.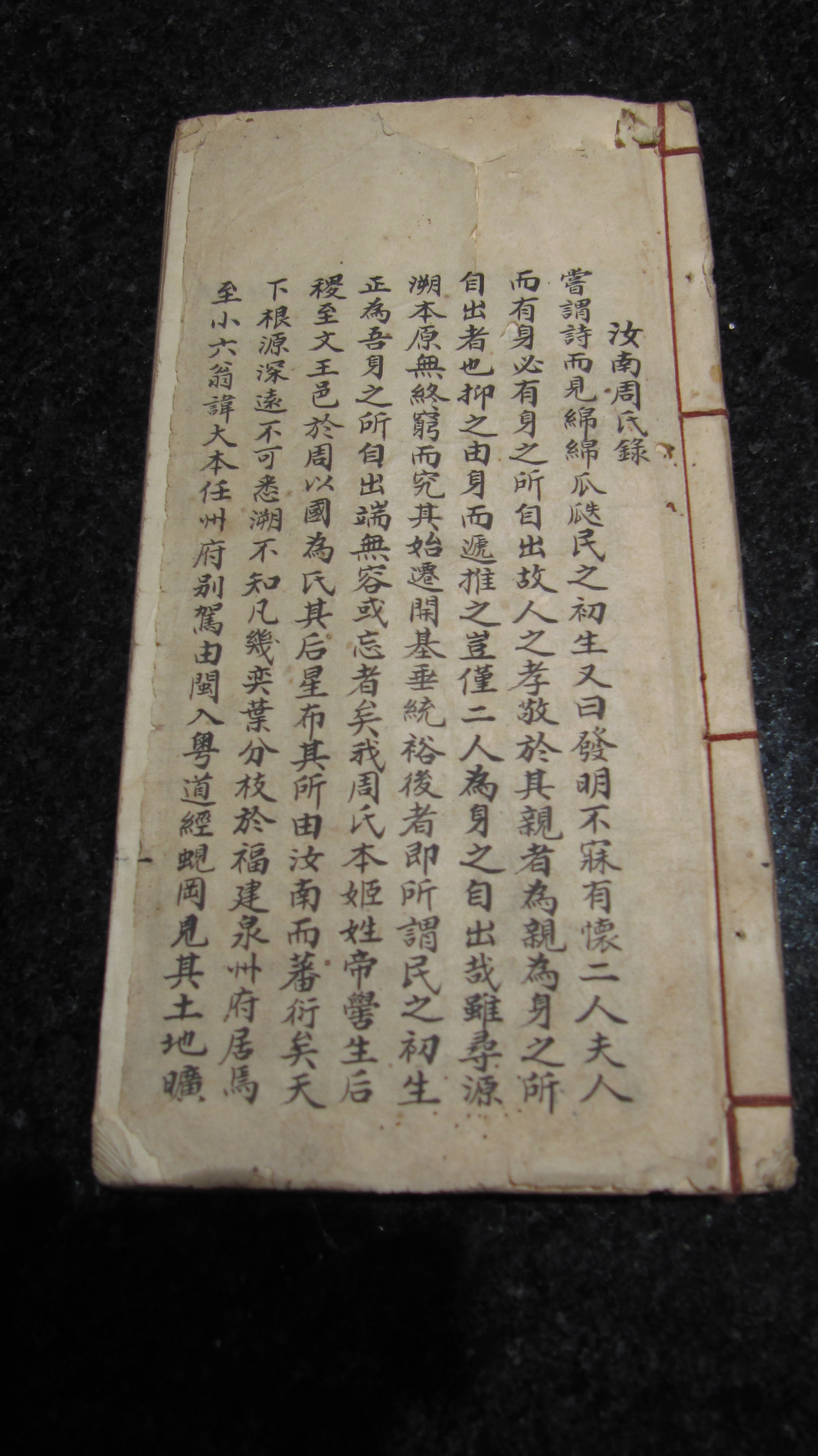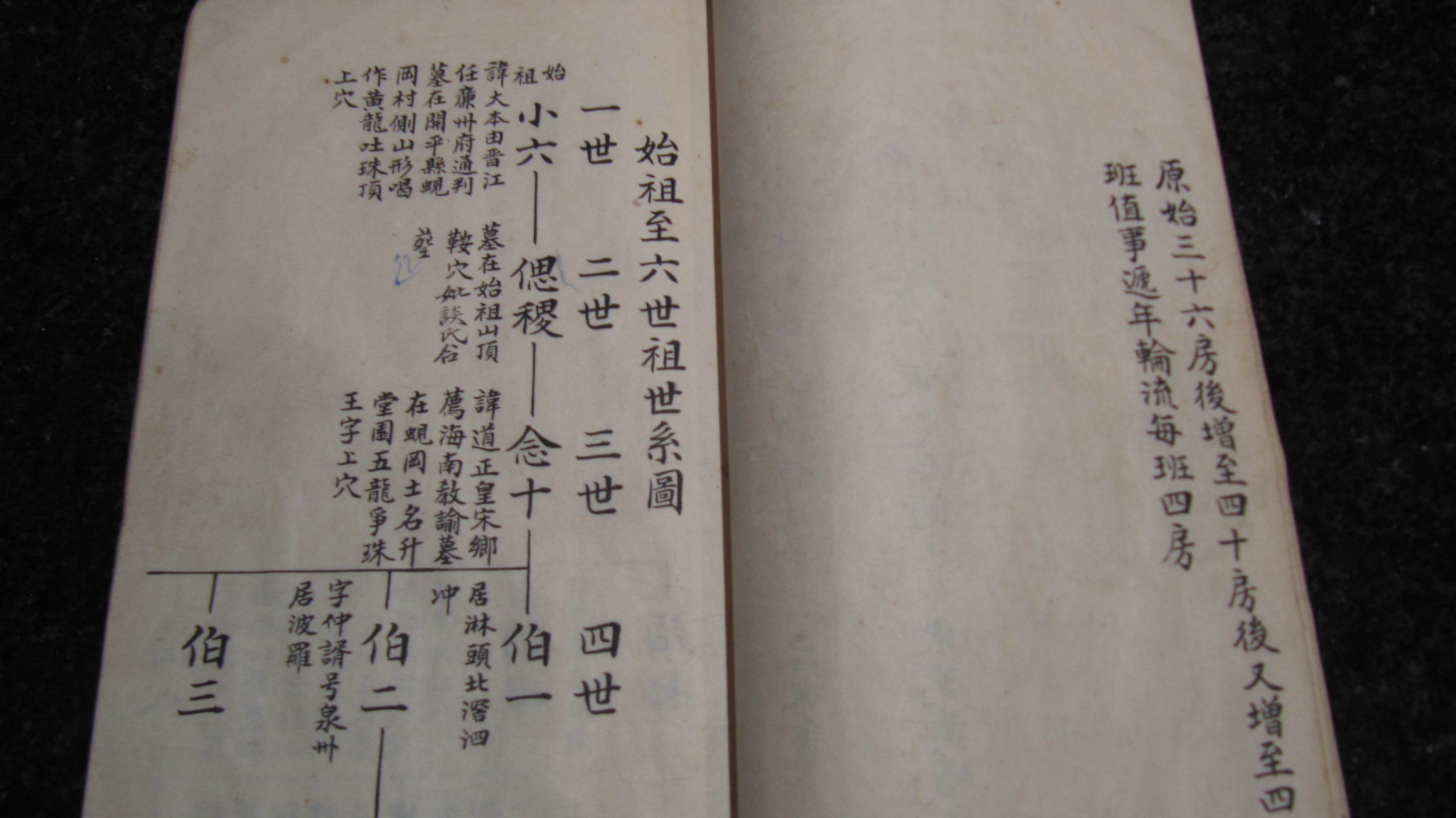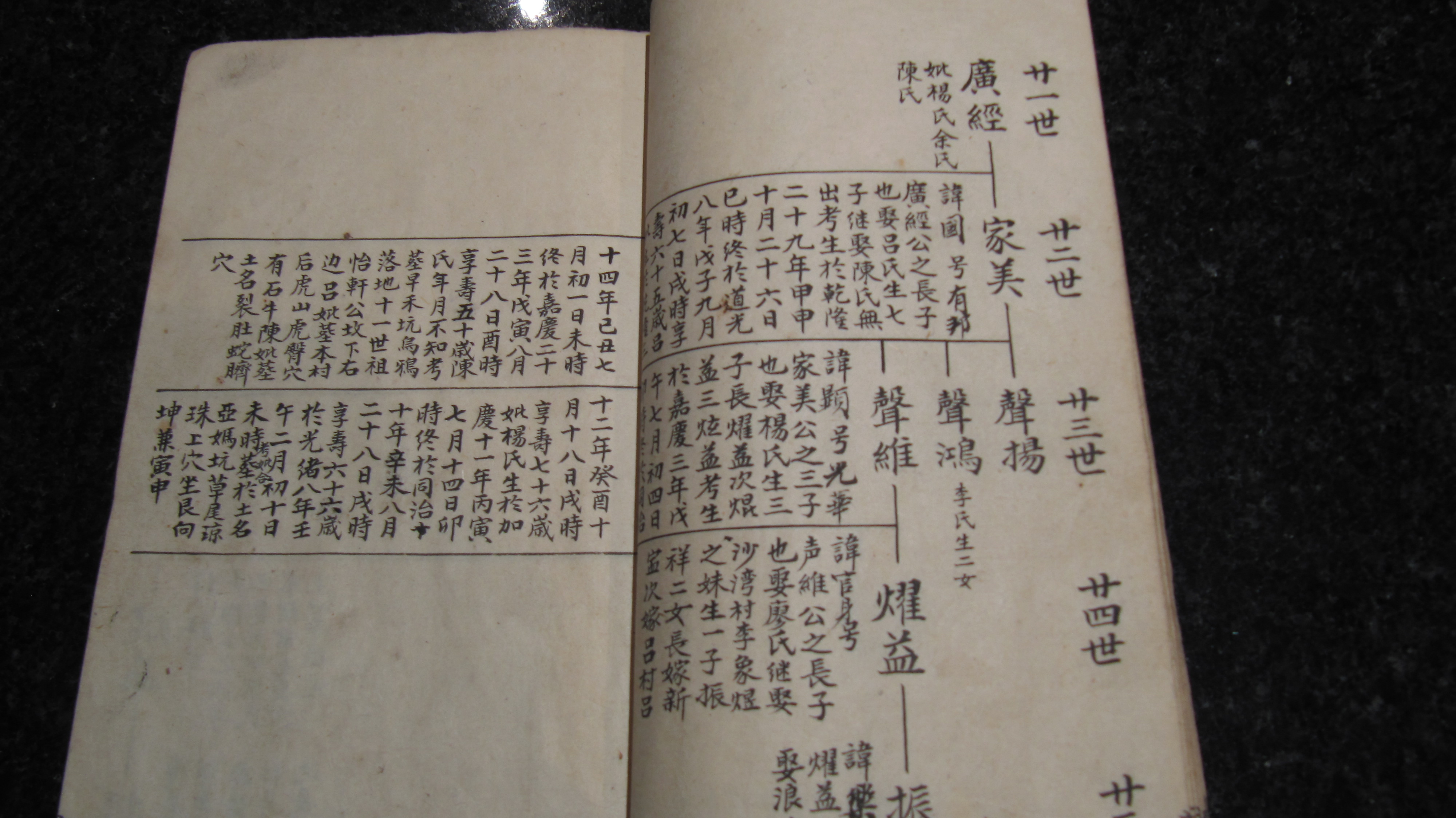 This document has been held in trust by the first born male descendant of the Chau clan.
Digital copy
Most of the lineage information has been translated and recorded on line.    It has been recorded in a family tree system www.familysearch.org.     The information of the deceased is public information and is searchable online.    Joe Yow is reference no is LF7N-5MH.  .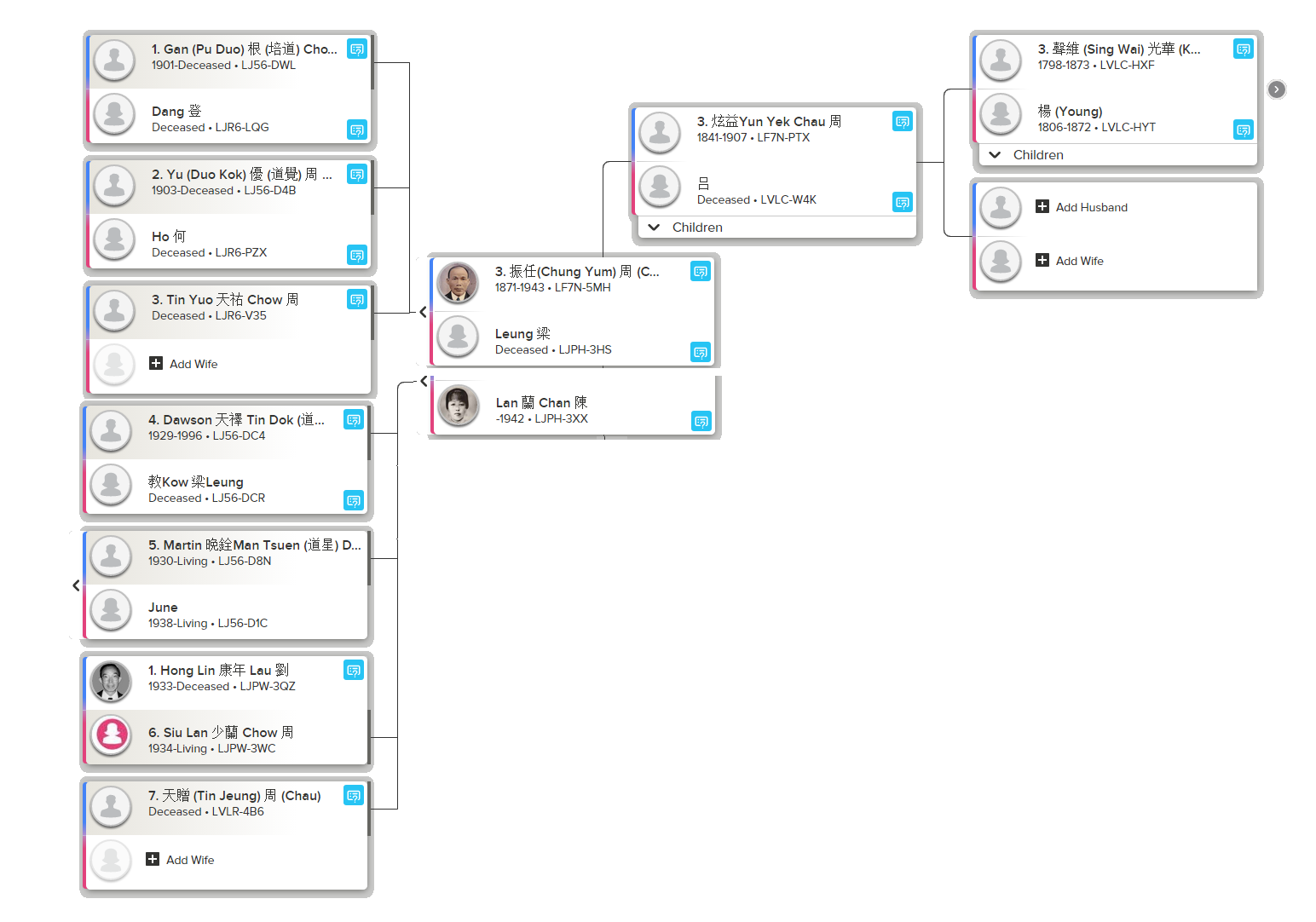 Shown above is screen shot of Chau clang family tree digitized in an online family tree system.