Joe Yow held a 60th birthday (大壽) celebration in his village in 1932.  This period was a relatively peaceful period in China's Nationalist KMT government.   He had a major birthday celebration at his village.  The celebration was in keepings with the modest achievement he had from working in Australia.
Special open air theatre – constructed with bamboo scaffoldings (戲棚) –  set in his village. Chinese opera and ceremony would be performed on these structures.       The celebration ran for a month, and Chau clan from villages from all around the area were invited.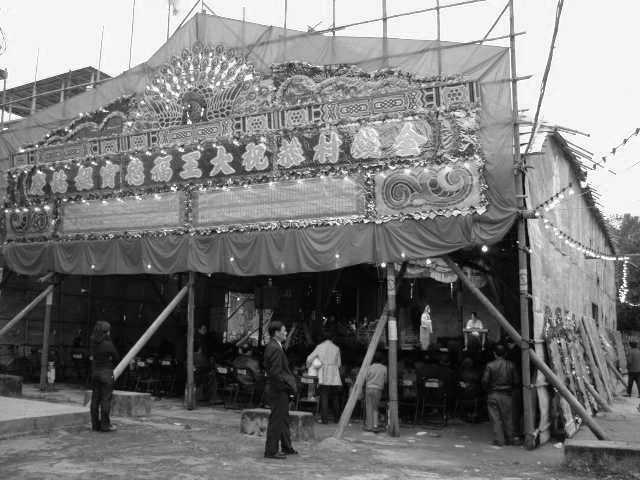 Exhibit 14 – A typical 'pop-up' theater for Chinese opera
To commemorate his birthday, special rice bowls and chop sticks were made, to be used by guests in the celebratory meals and as a momento gift.  These bowls carries the word 'three prosperity ' (三利).  It was thought to the prosperity of Joe Yow and his two other brothers.
Joe Yow retired in the village home with his second wife and a younger family.  He died at home in 1939 with his youngest sons by his side.  This was at the height of WWII, he was 67.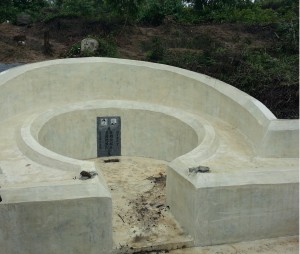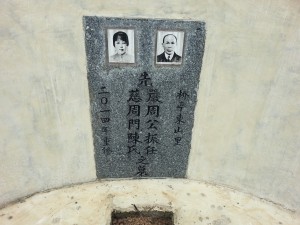 He was buried in a grave above the hill at the back of the village.  The grave site can be reached with a narrow path that runs from the house, pass the side of the pond, gently climbs for 15 minutes.     In 2010, his second wife's grave (Chan Lin) was re-located to a plot next to him.  The join grave now overlooks the village house that he built.