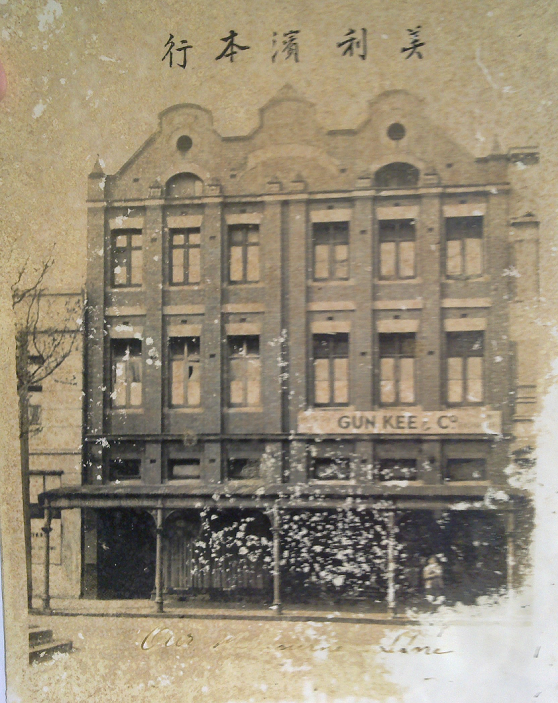 Exhibit 11 – Gun Kee building 268 Exhibition Street in 1930s
JoeYow and his sons saw the opportunity to build a grocery business, servicing both local and his country men.  Gun Kee & Co (根基)  was set up in 1920's.  The name is made out of 2 parts,   Gun (根) is the first character of the Given name of Joe Yow's eldest son.  Kee (基 )means solid foundation.     It was situated at 268-272 Exhibition Street, Melbourne.  The façade of the business building can still be seen today.
This was here that most of the Chau clan had worked at some stages.    The image below was taken in 1930's in Gun Kee.    From the left, back row Chau Gee Wing, Dawson Joe, Chau Faat Cheung, Joe Chui Shun, Martin Joeng.  From the left, front row Joseph Chau, unknown.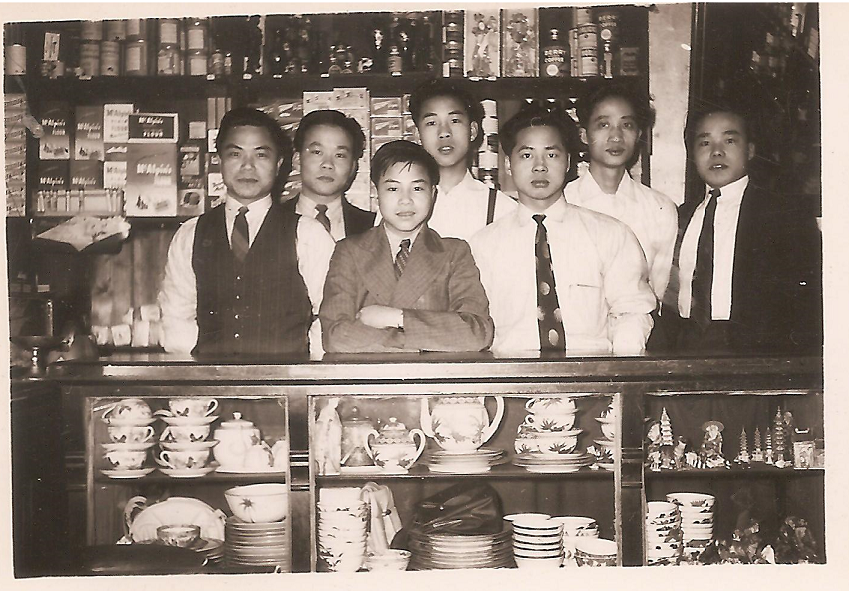 Gun Kee was a grocery business selling can food, imported Chinese curios, tea, cane ware and sauces.  The business had reasonable success, as it is set against the back ground of increase curiosity and interests in things oriental in the general population.  The business imported bamboo blinds, grass matts, camphor wood boxes. At a later stage, can materials were imported to support local manufacturing of cane wear.  A small workshop was set up in the second floor of the building in Exhibition Street.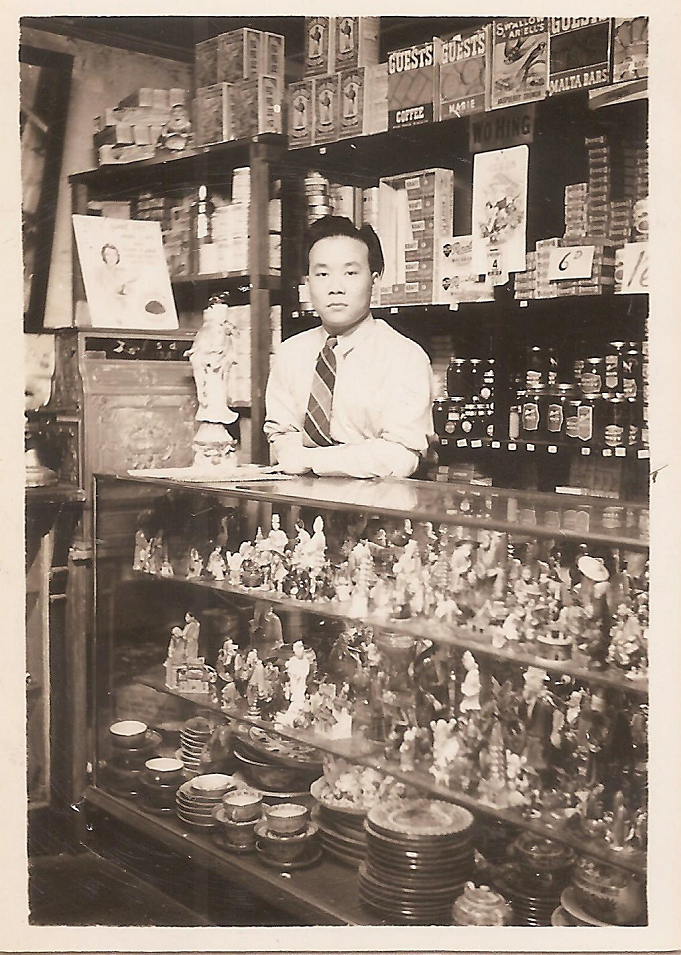 Picture above shows Chau Gee Wing  stood in the retail shop floor.  The shelves were stocked with coffee, tea , sauces (some with Wo Hing brand), crockery, figurine etc
Tea import business
Gun Kee also served as the retail arm (or exclusive distributor) of Joe Yow's tea export business (Fung Jian寬棧 ) based in Hong Kong.    (Refer to Fung Jian)
In Australia in the late 1940s, import of tea was controlled by the government, through the Commonwealth tea controller.  This was a state function and controlled sourcing, importation and distribution of tea.  It evaluated and negotiated the best price for tea to be distributed to the retailers and tea 'manufacturing' companies in the state of Victoria.  These companies included Lipton,  Bushells  and Tuckfields that we know today.    Orders for teas came in 3 or 4 times a year. Gun Kee was trading two to three thousand cases per year.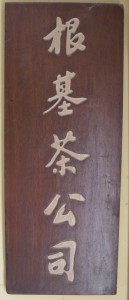 The Gun Kee tea trading signage survived today. 
Chau Gun owns the freehold of the property until it was sold to the Commonwealth government in the 1940's.  Chau Gun continued with the business until 1959.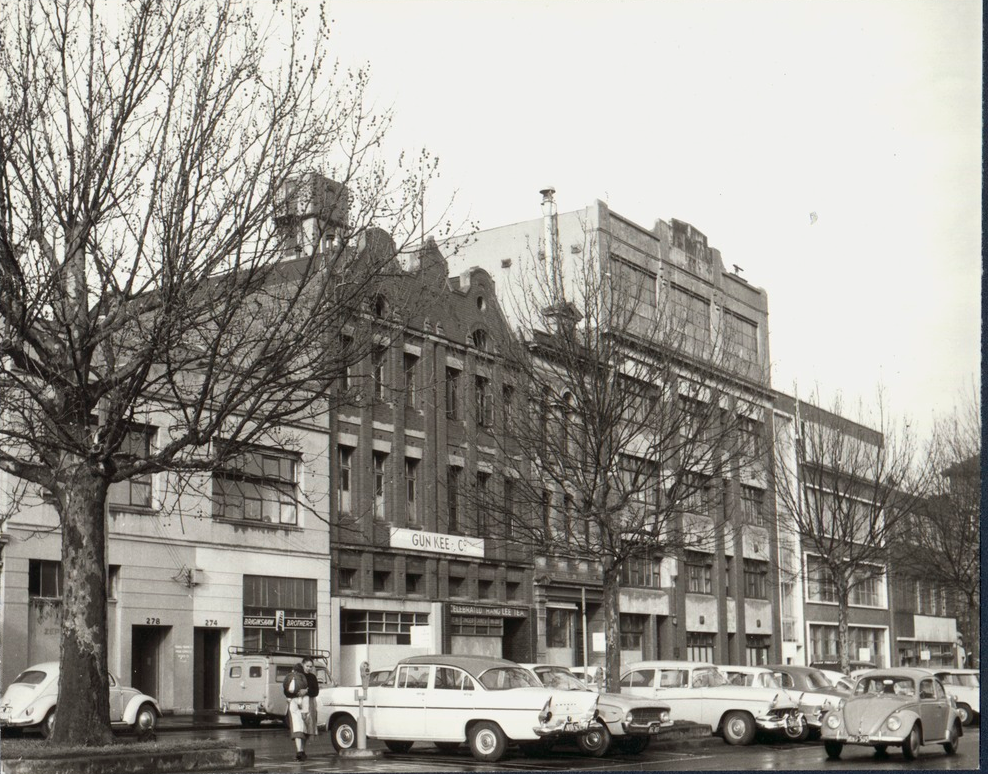 Exhibit 12 – Gun Kee building in 1970s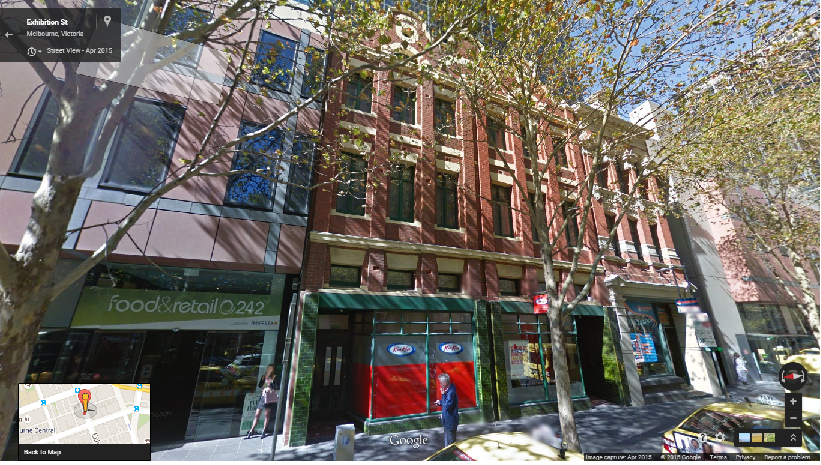 Exhibit 13 – Gun Kee building in 2015
Retail business continued
Joe Yow's sons continued with retail business well into the 1980's.  周 Chau Tin You 天祐  set up  a Chinese gift shop in Chapel Street, Prahran Melbourne.  The business sold dolls, fans, carvings, cane ware and general 'exotic gift wares'.  Chau Gun 周根 built a business Chee Wah trading in Glenferrie Road Malvern.  It traded cane ware and light furniture.