In the 1930's travel between China and Australia gradually declined. In parts driven by the end of gold rush, and the onset of Pacific war and WWII.    Joe Yow's his son Chau Gun and grand son Chau Gee Wing  diversified the business and set up a soy sauce business in Macau as a safe haven from the turmoil in China.
This is the 和興醬園  Wo Hing Sauce & Preserved Food in Macau (澳門).
The shop operated in   41 Rua dos Faitiões (米街) Macau.     The manufacturing factory is also based in Macau,  at 12  R. de Entre-Campos  田畔街Macau  澳門.
The shops and the workshop are gone, but the shop building still stands today.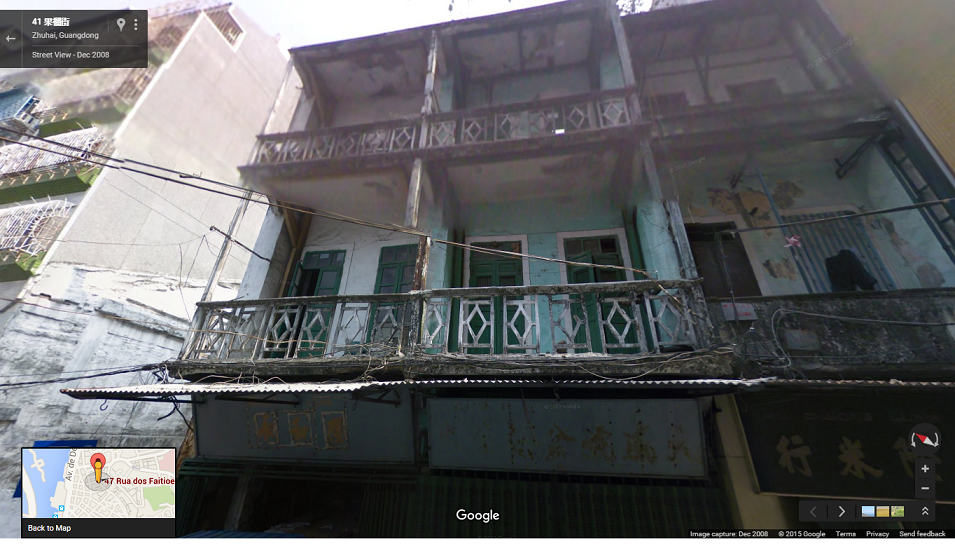 Wo Hing retail shop location at Rua dos Faitiões Macau.
Soy retail shops were one of the pillars of consumer food retailing in the early 20th century.  These shop sold different types of sauces , oil, pickles, preserved vegetables,  bean paste, fermented cheese, black beans, salt, vinegar, sugar, spices, marinades,  eggs, dried shrimps and condiments necessary for preparing a meal.    Typically meat and vegetables were bought in the market, and depending on the meal, the housewife would stop in these Sauce shops to match the ingredients for the dish.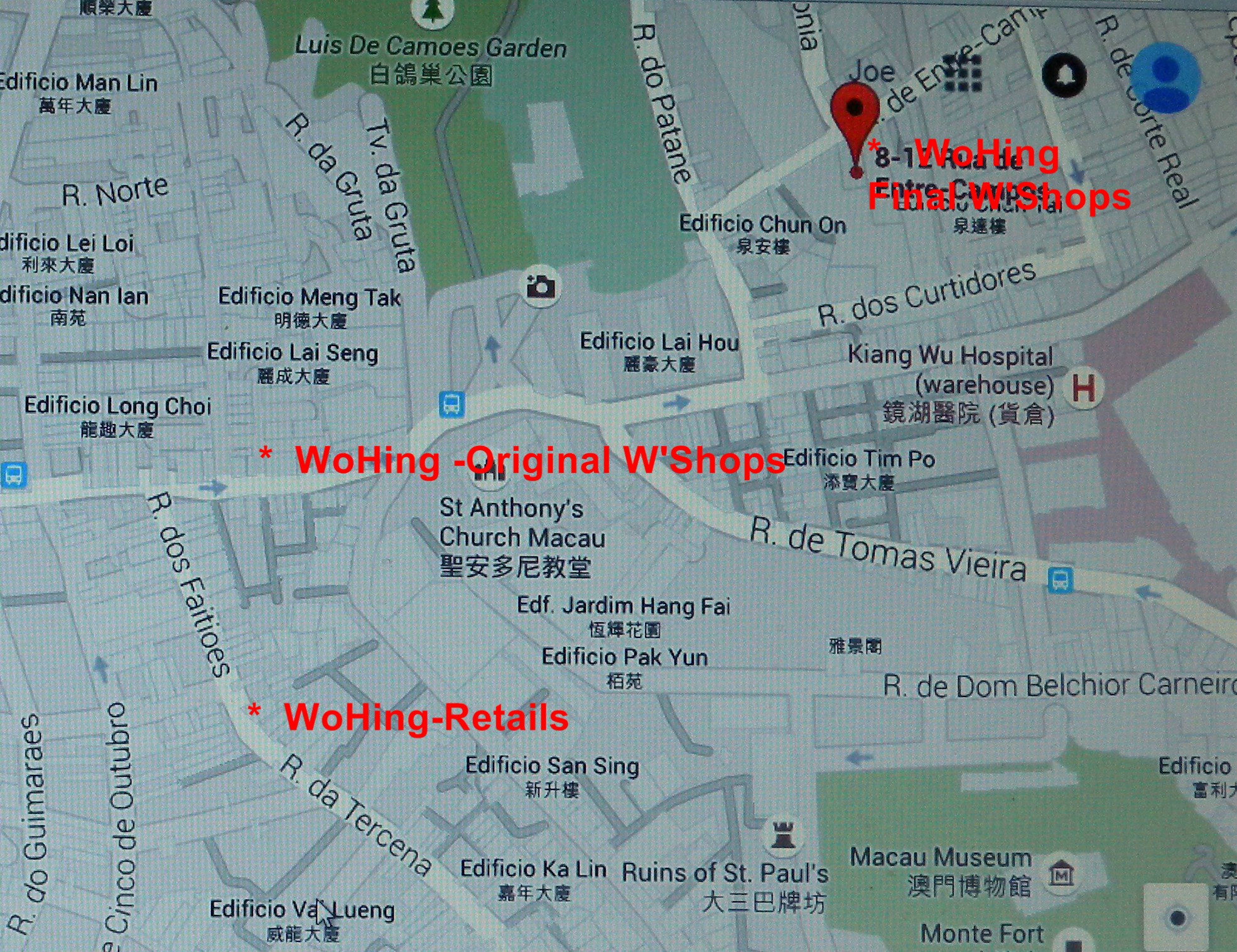 Map above showing locations of the Wo Hing retail shop and workshop in Macau.
和興醬園  Wo Hing Sauce & Food was famous for their soy sauce. This was popular with the local people as well people traveling between Zhongshan (中山) and Macau.   Zhongshan is a major city within the Sze Yup area, and 60 kms north of Macau.    Some shops were  particularly famous for certain preparations, and people would travel far to seek them out.  It could also be used as a small gift, when visiting friends afar.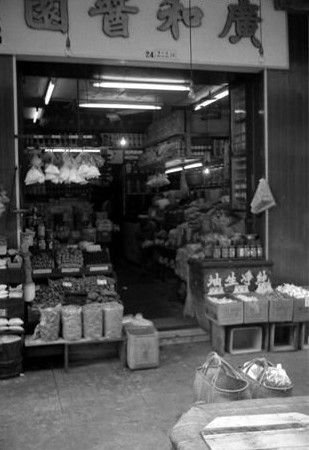 Exhibit 14 – A typical sauce and dry goods stores 
After the World War II  Wo Hing also exported  sugar crystal ginger export to Hong Kong Foon Jan寬棧, substantially to Australia.
Most of the soya sauce shops such as 和興醬園  Wo Hing Sauce & Food, had been replaced by supermarkets today.   There are still a few surviving ones in older districts o
n Hong Kong, southerb China and in China towns around Asia.   Nonetheless famous sauce brands such as Amoy (淘大),  BaiCheng (八珍) are easily found in western supermarkets today.   They all have their origins in these humble sauce companies.