The miners congregated in camps, and some of these camps grew into towns with shops supplying to the miners and mining activities. The population survey gave us a glimpse of the structure of the town.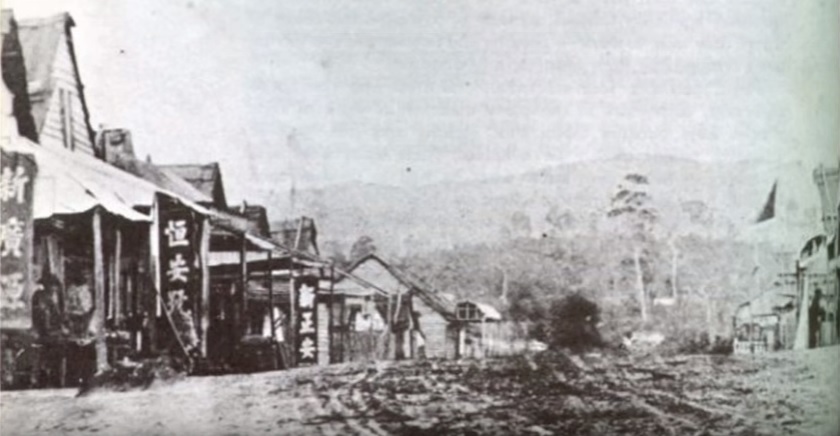 Chinese town with shops in Beechworth in the 1860s.  Source Goldnet Australia Magazine. 
Hawkers were by far the most numerous in all of the gold fields. The hawkers would be a mobile vendors selling fresh produce (vegetable in particular). There were hawkers of small household personal items. The survey in 1867 described some of these as 'selling of fancy goods'. There were butchers, general stores, fish mongers and cook shops. The number of hawkers and the variety of produce suggested the townships had major consumer population, and the market would be a busy place.
There were also service businesses in the township. These are personal services such as barber, doctors/druggist, tailor, and shoe markers. There were utilities shops such as carpenter, blacksmith in most towns to support the mining activities. There was a coach business that operated out of Ballarat. Clans houses (county societies) could be found in larger towns of Ararat, Ballarat, Beechworth, Bendigo along and Castlemaine.
Interactive graph. Mouse over bars to see details. Click to select or exclude businesses for comparison.
The structure of the township has all the components needed to support a thriving community.