The Chinese population dwindled to its lowest point in Australia in 1920s .  The white Australia policy played a big part in this.  We do know, however that the Chinese plot in the cemetery was still in use, and a few decedents were still making regular visit regularly.
The Adelaide News wrote in 10 Feb 1933, in reference to the grave visit at the Melbourne General Cemetery.   It described the ceremony and ancestor offering of food and incense.   It made mention of the Chinese burial plot.   ('departed relatives ..in the old burial ground').
'Once the ceremony is over, all signs of services are removed and in a few minutes the scene is neat and tidy again.   The Chinese may boats that the section under their charge is the best kept quarter of the cemetery…'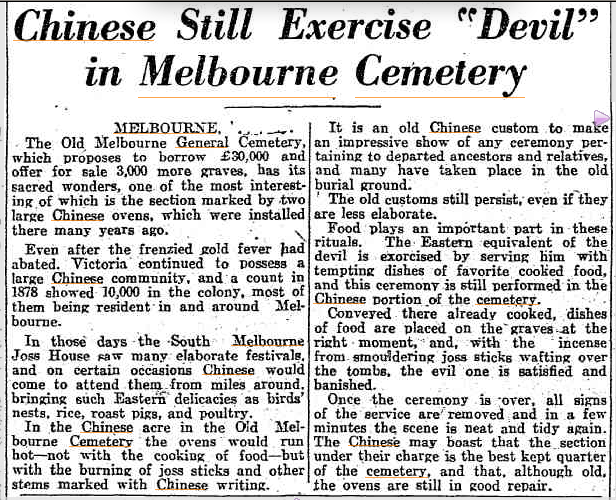 This would suggest the Chinese community was still active in keeping their tradition culture.  Their decedents were still attending to the graves.