The most visible contribution of SeeYup society to the Chinese community is the Kwan Ti temple.   However charity work and a Chinese language school were also counted as equality important work of the SeeYup society.
The SeeYup society has a philanthropic charter.  This is particularly evident in the period between 1900 and 1930.  This is a time of great upheaval in China, as the new the fledging Nationalist government was rebuilding China, also had to deal with an internal insurgence and a looming territorial threat from imperial Japan.
SeeYup and other county societies donated funds for hospitals, both in Australia and overseas.  SeeYup was active in organising relief for famine and flood disasters in China.    As an illustration, tabled below is a partial list of donation from SeeYup and Kong Chew  (Xin Hui 新會) society for disaster relief in China in the 1910 and 1920s.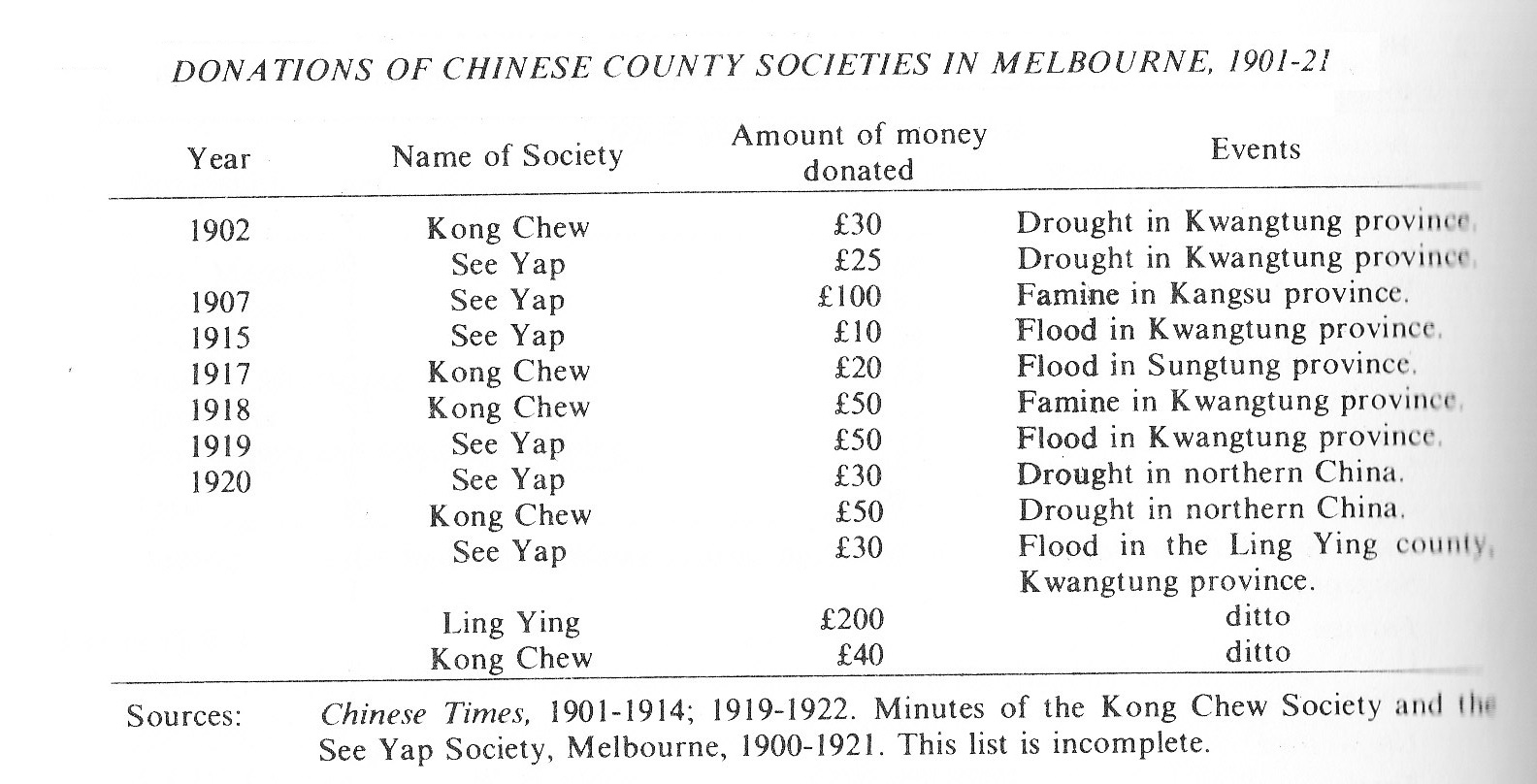 Source : The New Gold Mountain, C.F.Young
A more specific example can be found in the Chinese Times in 1909.
A flood in the northern tributary of the Peril river in Guangdong province  北江 caused significant devastations.  As the news broke in late December, Tong Wah hospital in Hong Kong (香港東華醫阮 )  telegrammed  SeeYup Society advising of flood's disastrous impact on the population.  It specifically asked for the society to mobilise donation and relief support from fellow country man and commercial organisations in Melbourne.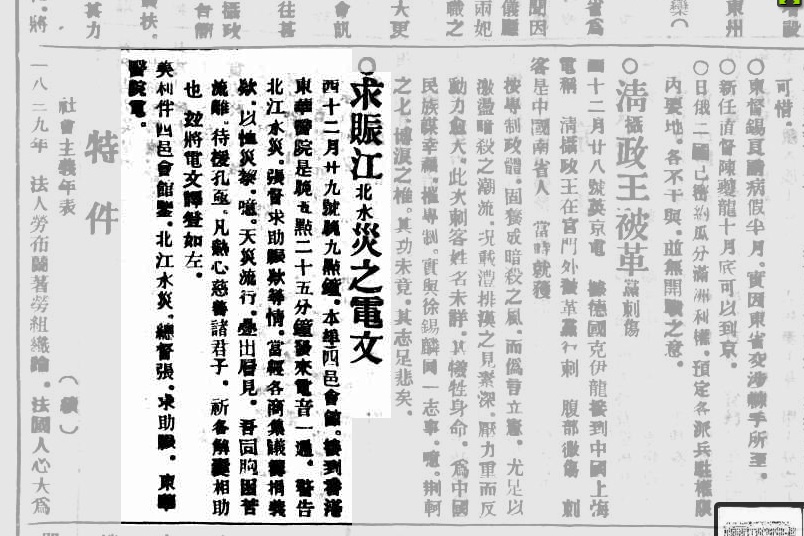 Telegram to SeeYup asking for assistance in flood relief.  Chinese Times  Dec31, 1909
http://trove.nla.gov.au/newspaper/article/169078839?searchTerm=%E5%9B%9B%E9%82%91%E6%9C%83%E9%A4%A8&searchLimits=sortby=dateAsc|||l-state=Victoria
SeeYup society had a very close relationship with Tong Wah Hospital in Hong Kong.  SeeYup regularly repatriate remains of early Chinese migrants, to be reburied in China.  The 'shipment' was usually conducted through Tong Wah Hosiptal in Hong Kong.
Listed below is a notice in the Chinese Times in 1912, listing the names, village of the diseased, whose remains were returned to China via Tong Wah Hospital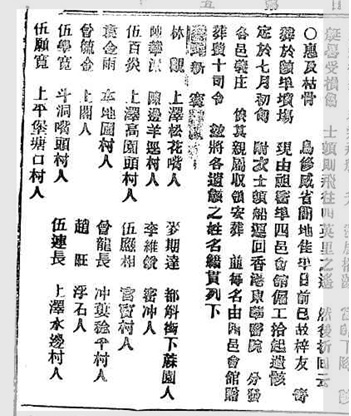 List of deceased, whose remains were repatriated to China.  Chinese Time, June-12, 1912.
http://trove.nla.gov.au/newspaper/article/168675435?searchTerm=%E5%9B%9B%E9%82%91%E6%9C%83%E9%A4%A8&searchLimits=sortby=dateAsc|||l-state=Victoria