Way Lee died on Aug 21, 1909.  The commonwealth of Australia was nine years old and the Qing dynasty would end in three years. He lived in the cusp of major changes in Australia and China.
He is also remembered as a forward thinker and a man of principles.  He is buried in West Terrace Cemetery.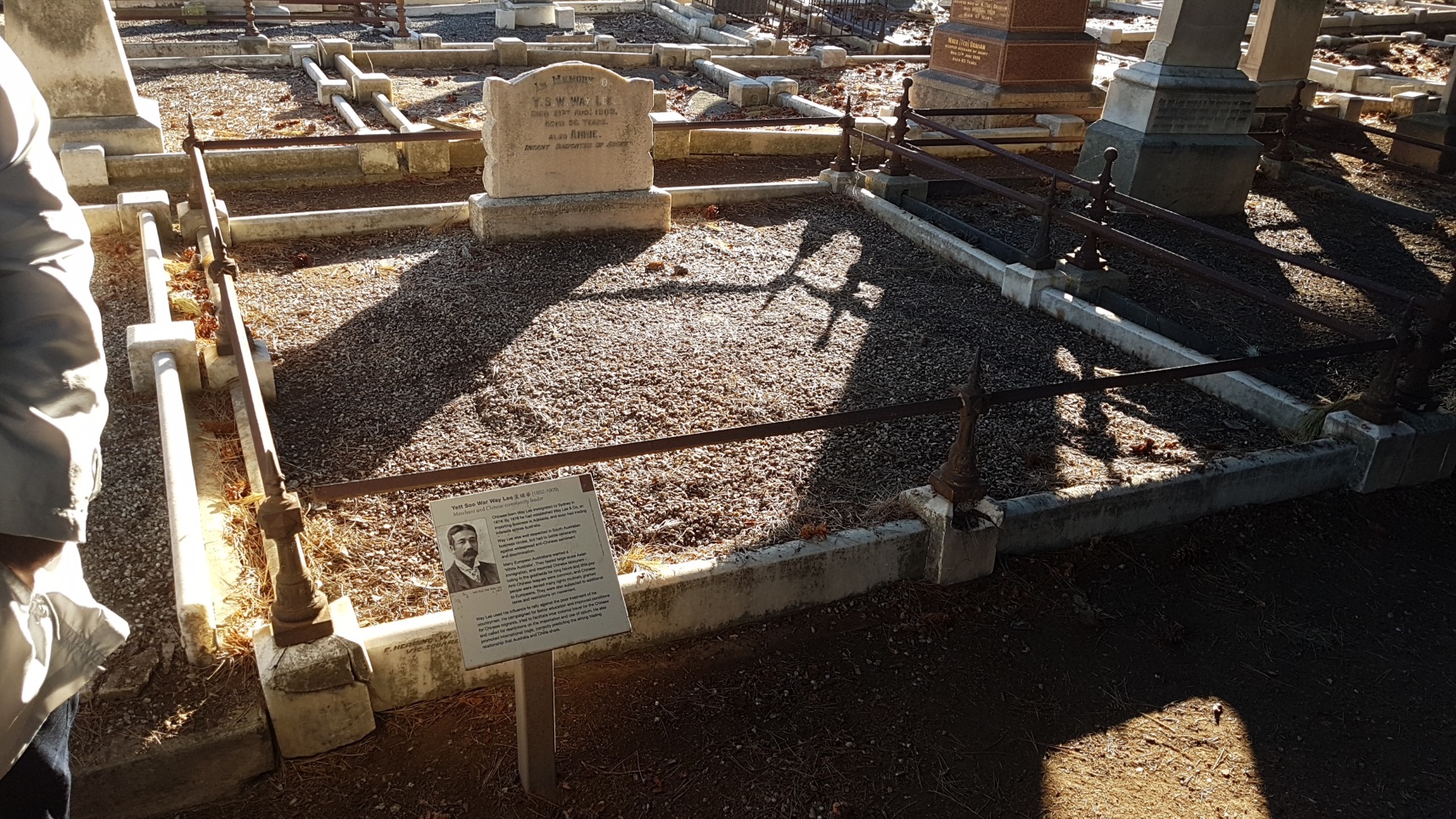 The grave of Way Lee in the Adelaide cemetery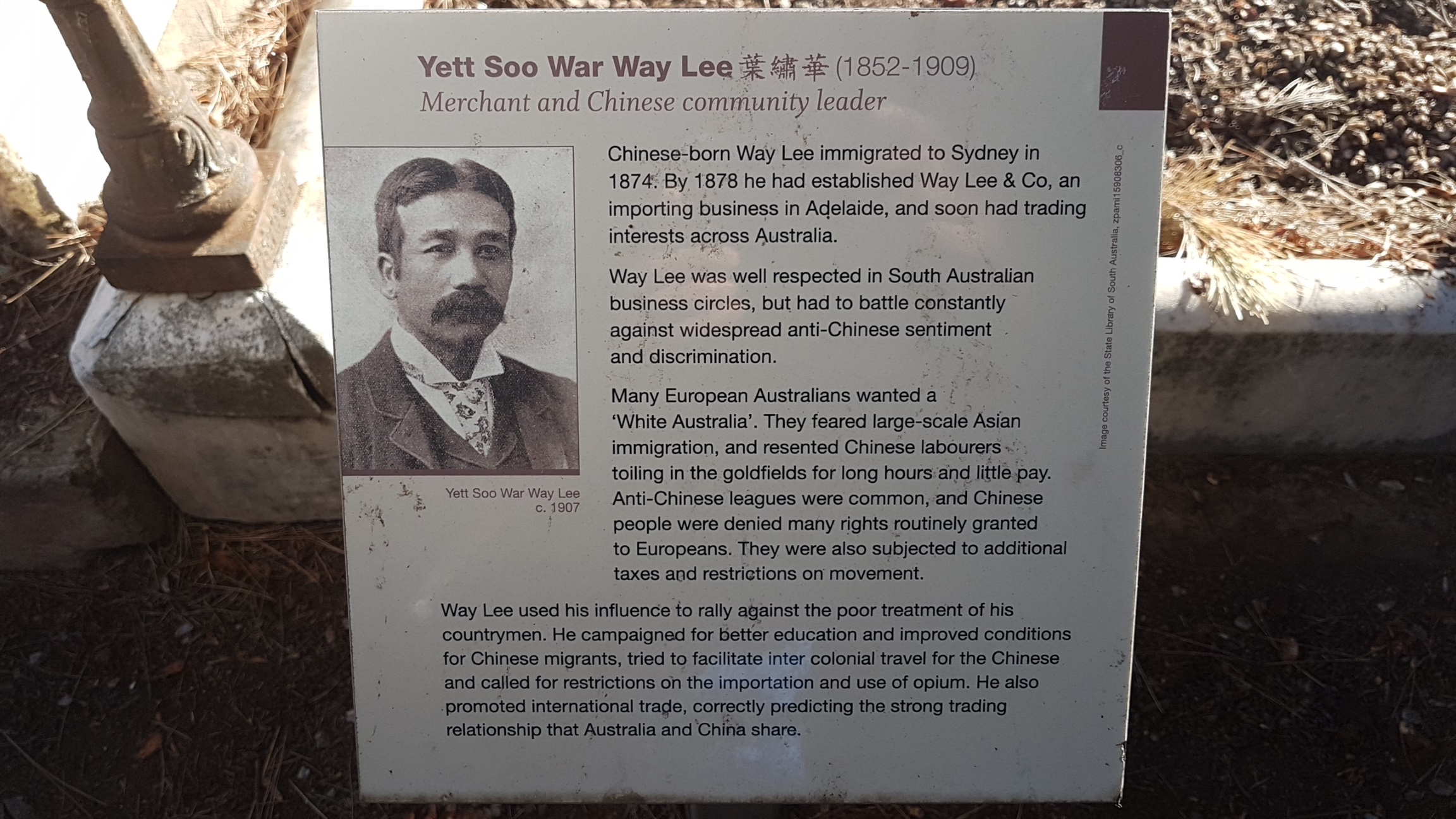 A brief life history of Way Lee, part of the  Adelaide cemetery history tour
The city recognised his contributions to commerce, understanding of China, and the service he provided to Chinese migrants.
Most of his correspondences are preserved in the National Archive of Australia.  He descendants treasured some of his personal artefacts.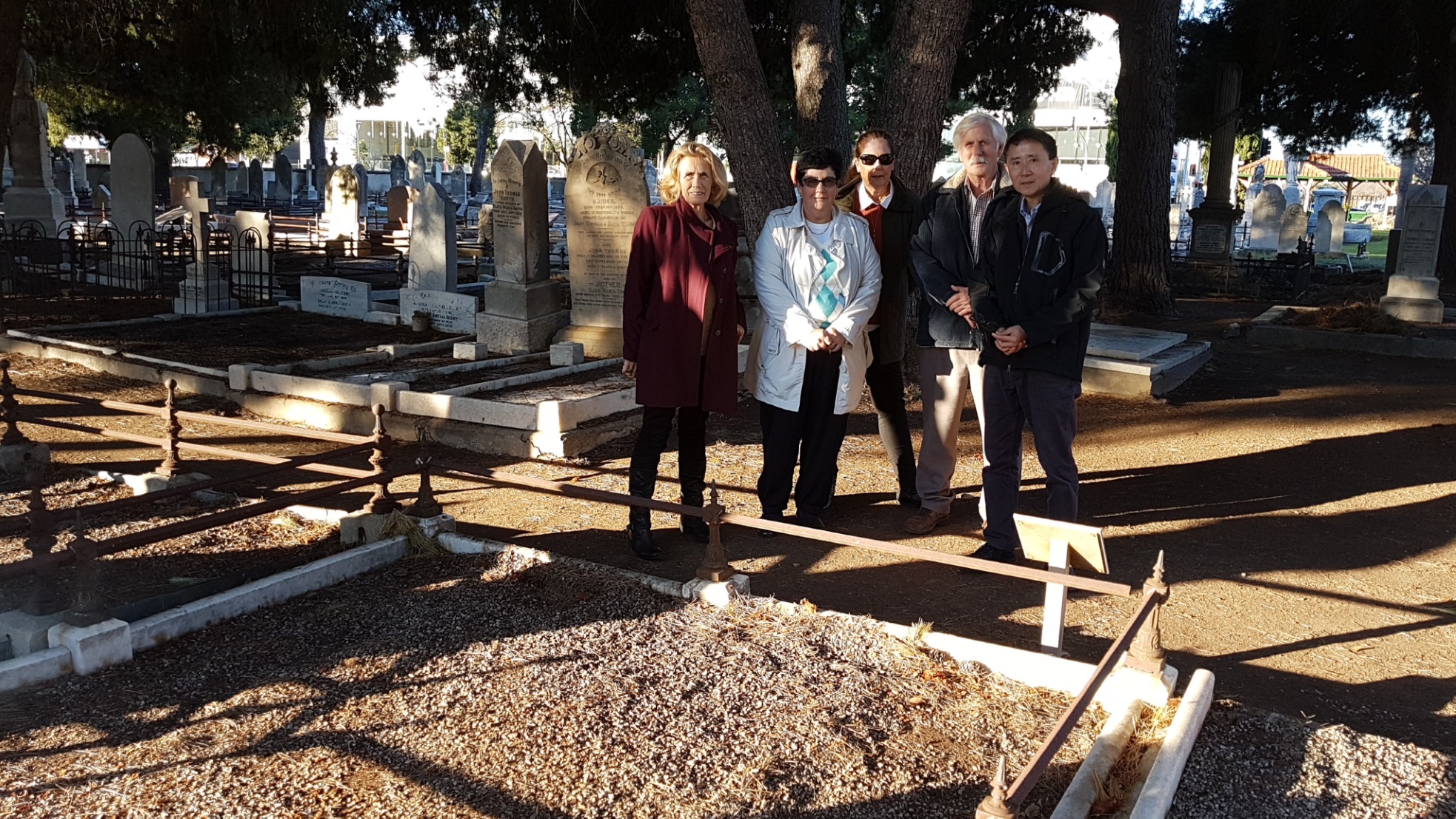 The authors, with some of the descendants of Way Lee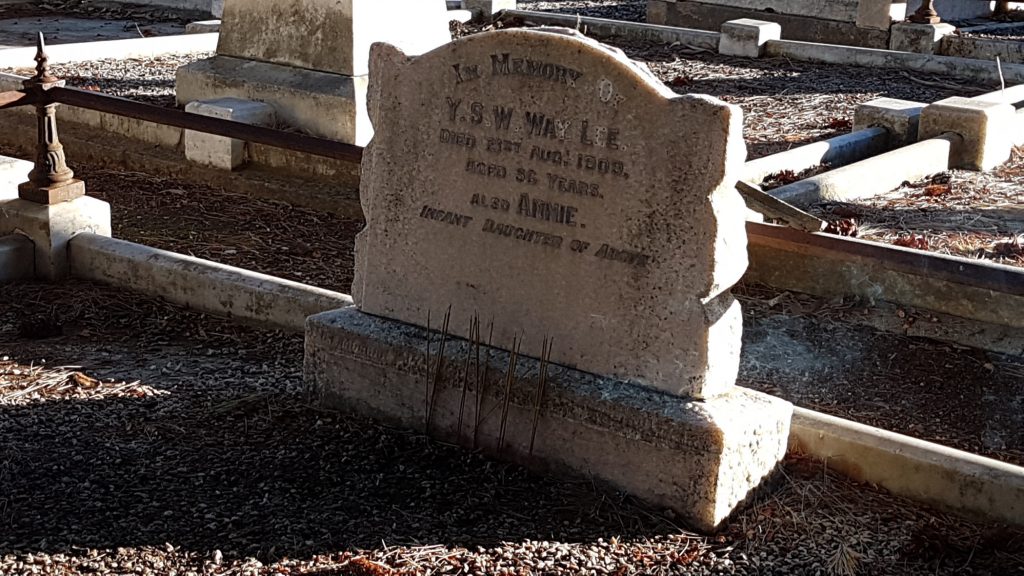 Headstone of YSW Way Lee at the Adelaide cemetery
A number of papers have been written on him.  He is also recognised by the city as a philanthropist and a benevolent figure.
There is a walking tour at the West Terrace Cemetery that included a small history of Way Lee.
The Migration Museum Adelaide now display the plaque bestowed by the Emperor to him.
The University of South Australia, named one of the buildings after him.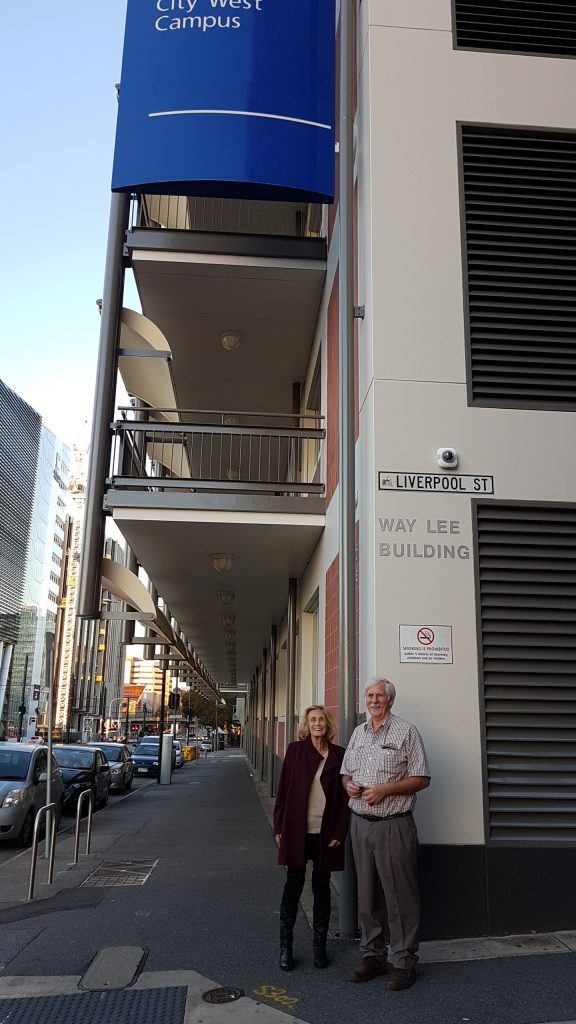 Decedants of the Way Lee building, University of South Australia
Portrait of Way Lee and Annie
Amongst the artefacts of Way Lee was a pair of portrait paintings of Way Lee and his wife Annie.   These would have been hanging in their home in Adelaide. The paintings were one of the treasures held by his late grandson Kevin Monaghan (son of Vera Monaghan).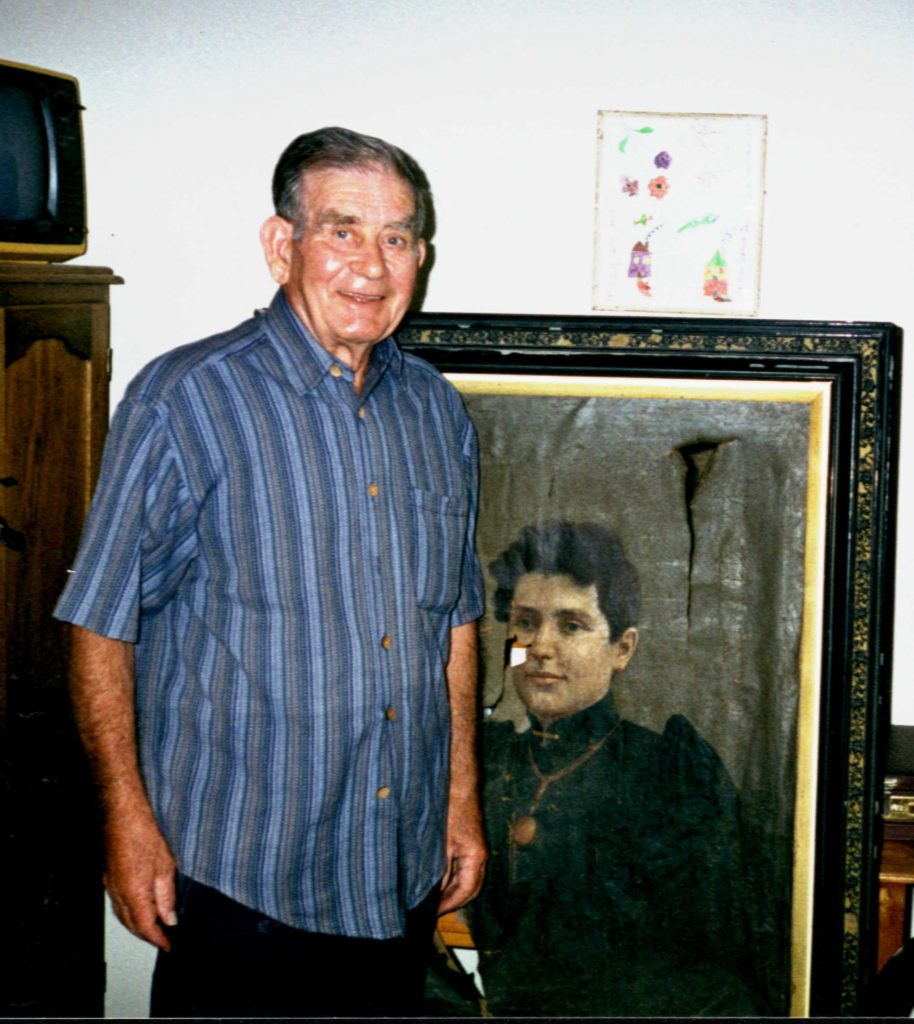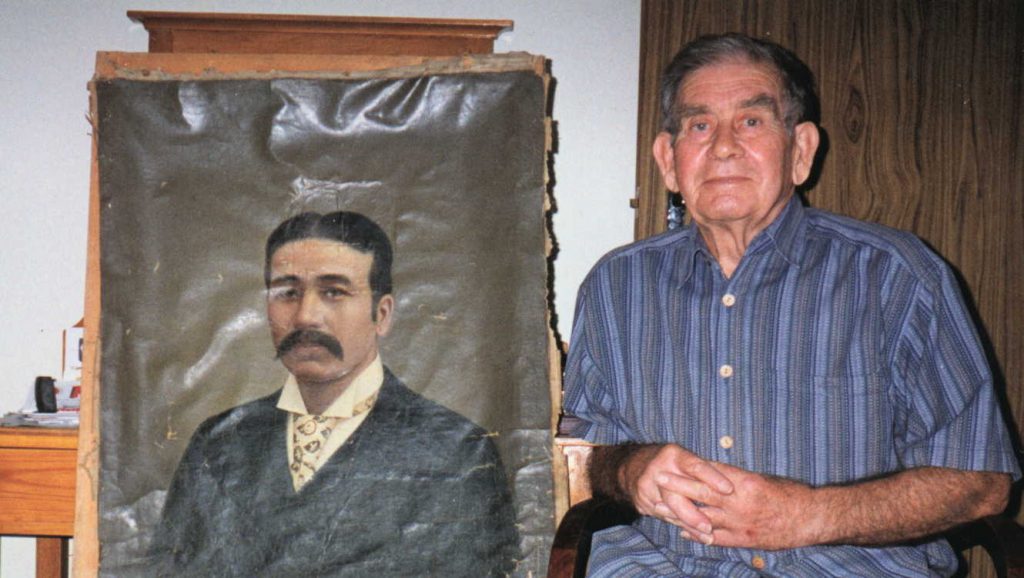 Kevin Monaghan, grandson of Way Lee with portraits of his grand parents, 1997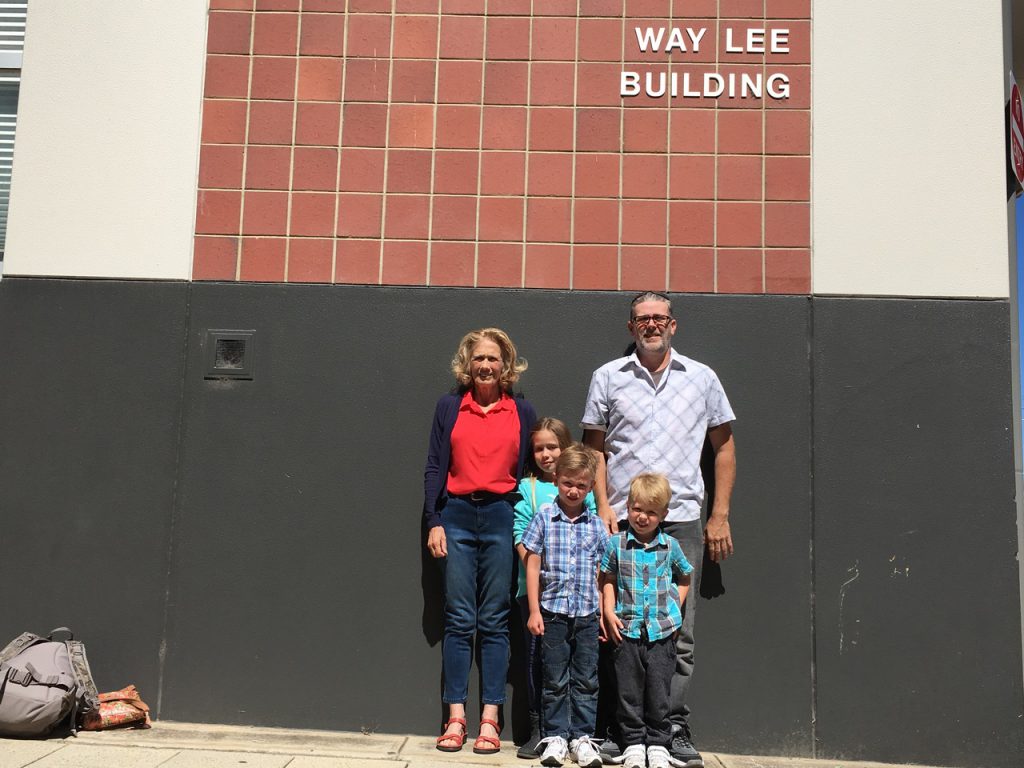 Author Patricia Jamieson with some of the 6th generation grand children in front of Way Lee building of University of SA, 2017