Business in the family
It was known that Way Lee's parents were merchants in China.  Way Lee had mentioned that his family owned rice mills and distribution business in Canton.   His uncle Way Kee was a successful merchant in Sydney, with a regional trading network that operated out of George Street Sydney.
Way Lee was a successful merchant in his own right.    His business started in Currie Street, and later expanded to Hindley Street and Rundle Street, Adelaide.   His branches network grew along with the growth of rail network and new town centres.  These included Quorn, Hawker, Beltana Marree, Broken Hill, Wentworth, Menindee, Wilcannia, with other centres in NT and Queensland.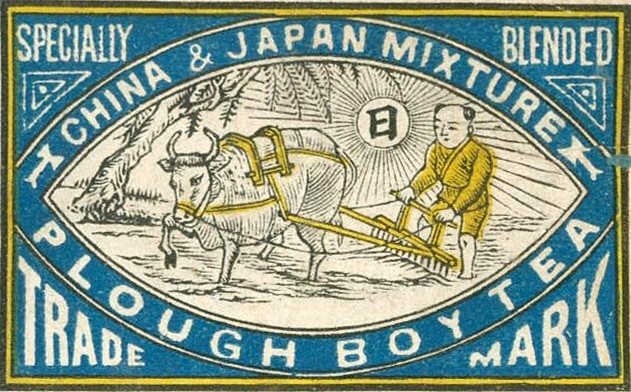 Ploughboy brand Trademark, registered by Way Lee in SA Government Gazette, May13, 1897
Way Lee & Co also had commercial interest in farming and plantations, most noticeably in Daly River NT and Millicent, South Australia.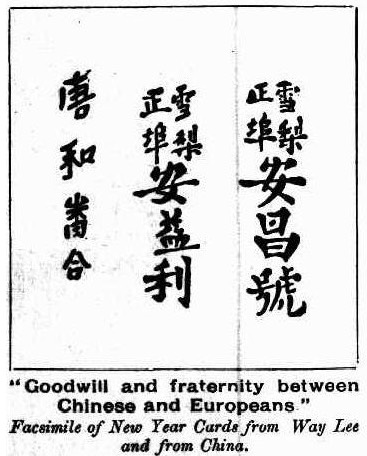 A new year greeting card, by Way Lee, with the inscription of Co-operations between Chinese and Westerners.  ( Illustrated Sydney News, February 25, 1893)
Throughout his own business career, he remained a senior partner in his Uncle's (Way Kee) business.   This ensured that he had frequent travels to NSW.   Way Lee maintained a close relationship with his uncle.  This was one of the reasons that he accompanied the remains of his Uncle to return to China in 1892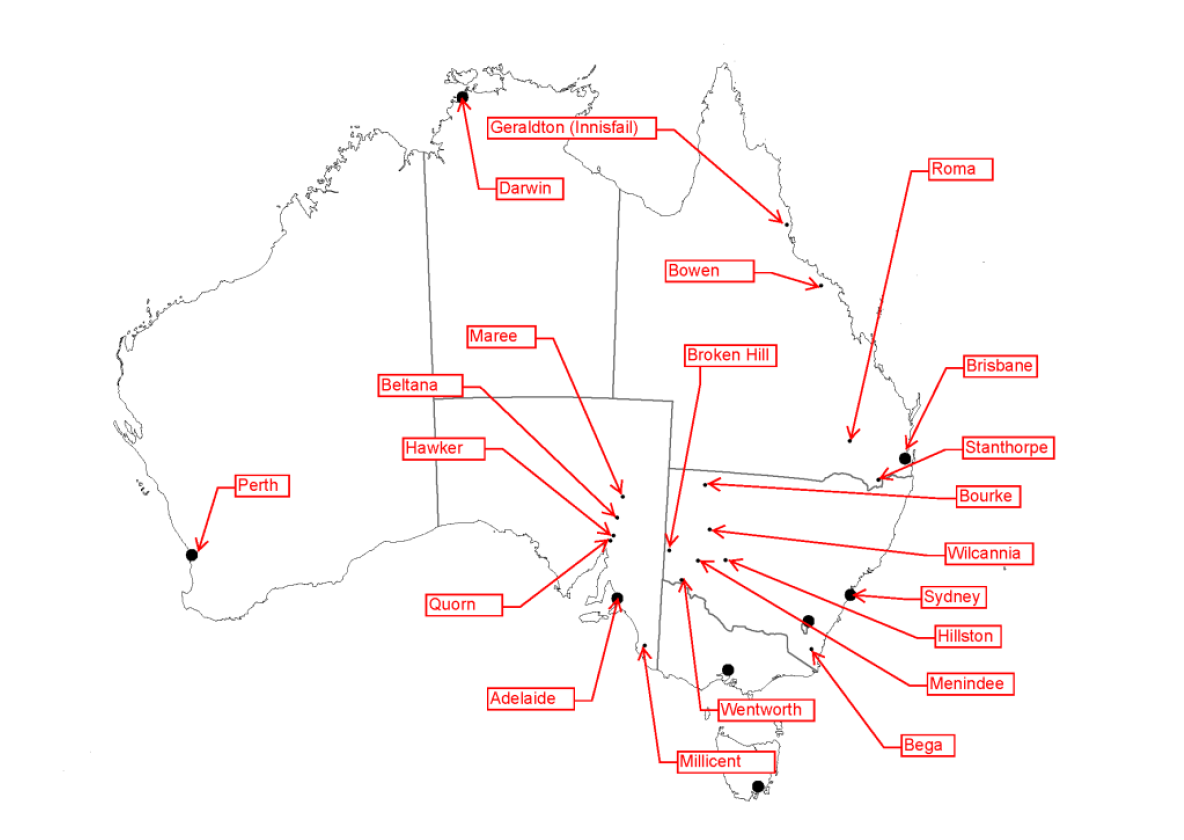 A summary of Way Lee's business interest in Australia