Way Lee has told newspaper that his great grandfather was an Admiral in China.  This was also published on Way Lee's death notice, in the Adelaide Observer, Aug, 1909.

His  great grandfather was Yip Chi Kong  葉至剛. He lived between 1735 and 1803
He was generation #16 in Way Lee's ancestry tree, and was a significant figure in the clan's history.
He was a talented scholar and military commander.
In 1753 he was awarded Wuju 中武舉 honours in the Imperial  Military examination.  He was awarded  the highest degree, Jinshi 中武進士 in 1757.
In 1764, he entered the Qing court and serve for the Emperor Qianlong 乾隆.
He was a distinguished military commander.   He led a military army, stationed in several defence forts on the North West of China.  One of which was Hauyuan in Shaaxi, in the province that Way Lee referred to.  Towards the end of his career, he was posted to Guangdong province, closer to the ancestry village.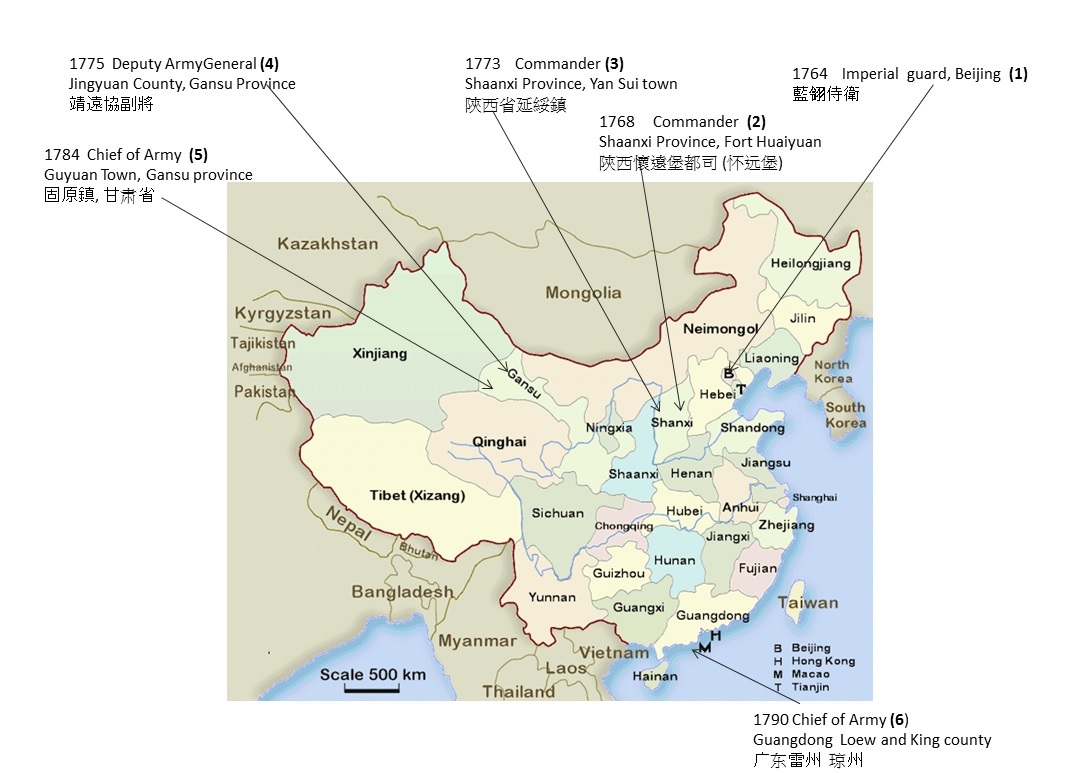 A summary of Yip Chi Kong's career with the Imperial court
Date      Commission
1764       Imperial guard in Beijing  藍翎侍衛
1768       Commander in Hauyuan Fort , Shaanxi Province 陝西懷遠堡都司
1773       Commander in Yan Sui town fortification, Shaanxi Province 延綏鎮標右營游擊
1775       Deputy Army General, Jingyuan county, Gansu Province 靖遠協副將
1784       Chief of Army at Guyuan town fortification, Gansu Province
1790       Chief of Army at Leow County, Guangdong Province  廣東雷瓊總兵
Life history &  the person
His life and service were written in the official annals of the Dongguan history book 東莞縣志.   The book is a collection of stories of key people, maps, historical accounts of events that shaped the county.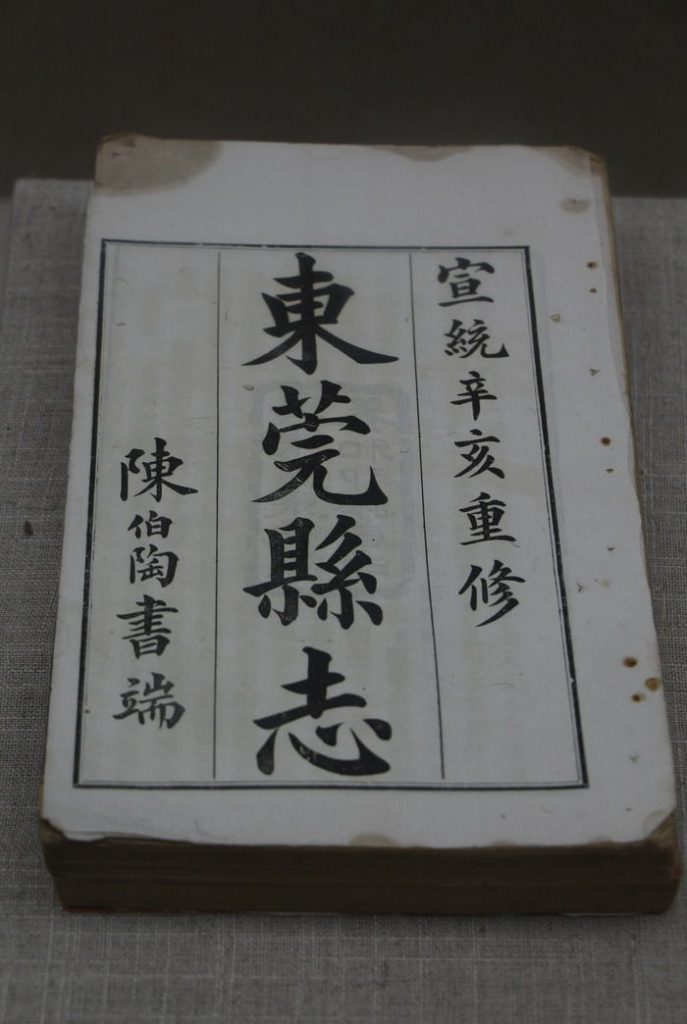 Dongguan county history
By historical accounts, Way Lee's great grandfather was a loyal servant to the Emperor. He was noted for his honesty and public service.
The history books recorded that his official entourage was modest. He did not levy additional taxes from the farmers of the land he protects.
It also recorded him donating funds and resources to build flood levy to build flood barrier, between King Shan 京山and O Che Tong 鰲峙塘.  This is west lake flood barrier, and thus protecting three villages.
His demise was told in the oral history from his village.
" A story was told that he was summoned to report to the Imperial court.  This order was issued by the Emperor, and it was customary that these orders were accompanied by a flag.  The colour of flag indicated if the recall was for imperial decoration or punishment.  His enemy in the court conspired and switch the flags, thus signalling the recall was issued by an Emperor "displeased with his service.  Sensing he was tricked and facing a difficult journey to clear his name, he has choosen to take his own life.  He was 68.   Yap Chi Kong is buried in the Yip clan burial plot in King Shan village. "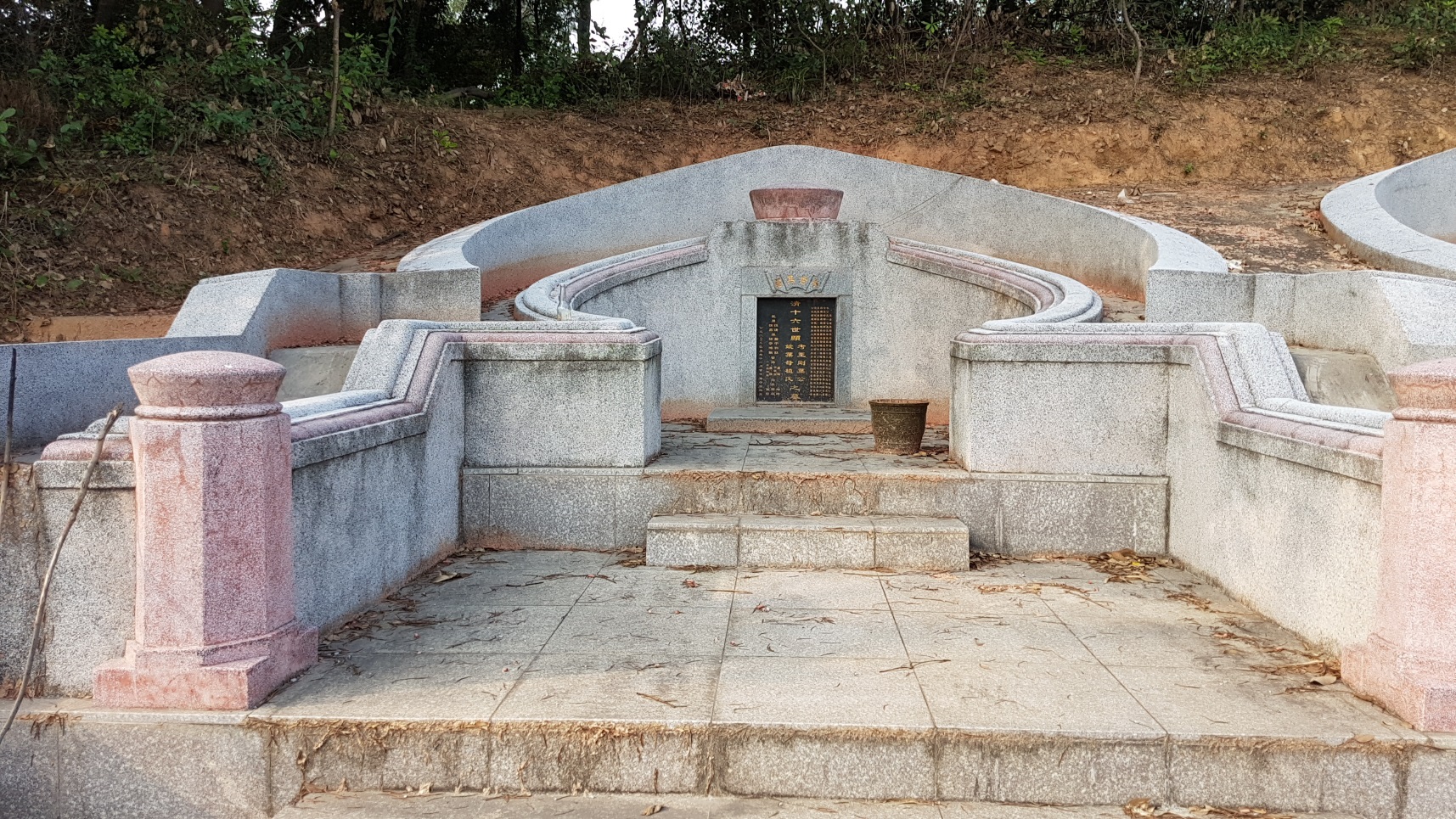 Grave of Yip Chi Kong (Way Lee's grand father), King Shan village, Dongguan