Way Lee made regular visits to China.  These trips were a mixture of business travel, attending to his business in China or for relatives' funerals.
Return visit
For most part, his travel to China was well covered by the newspaper of the day.
Here are two examples :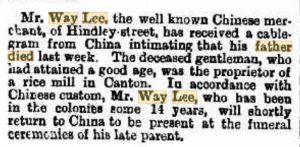 Travel to China for Father's funeral   Sep 9, 1887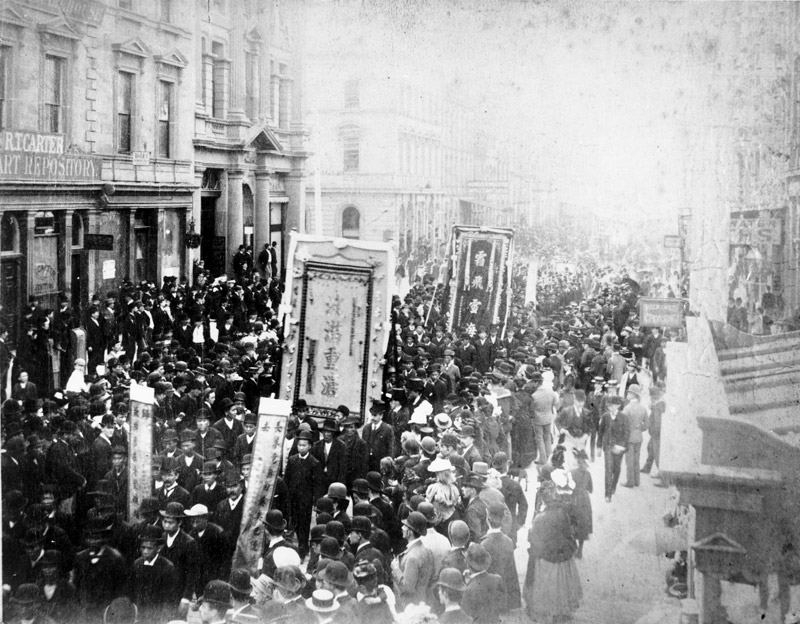 Way Lee accompanied the remains of his uncle Way Kee to China, following a major funeral in Sydney, 1892
Connection to village
Throughout his life in Australia, Way Lee was actively involved with his home village.
For example, he was the major contributor for the restoration of a temple in King Shan village.
The 帝相廟 Die Shen temple was built in 1839. It houses three deities 北帝,天后,包拯.
It was renovated in 1884.  The renovation tablet carried his name, along with the amount of donation.  His contribution of 60 dollars made him by far the highest donor for that project.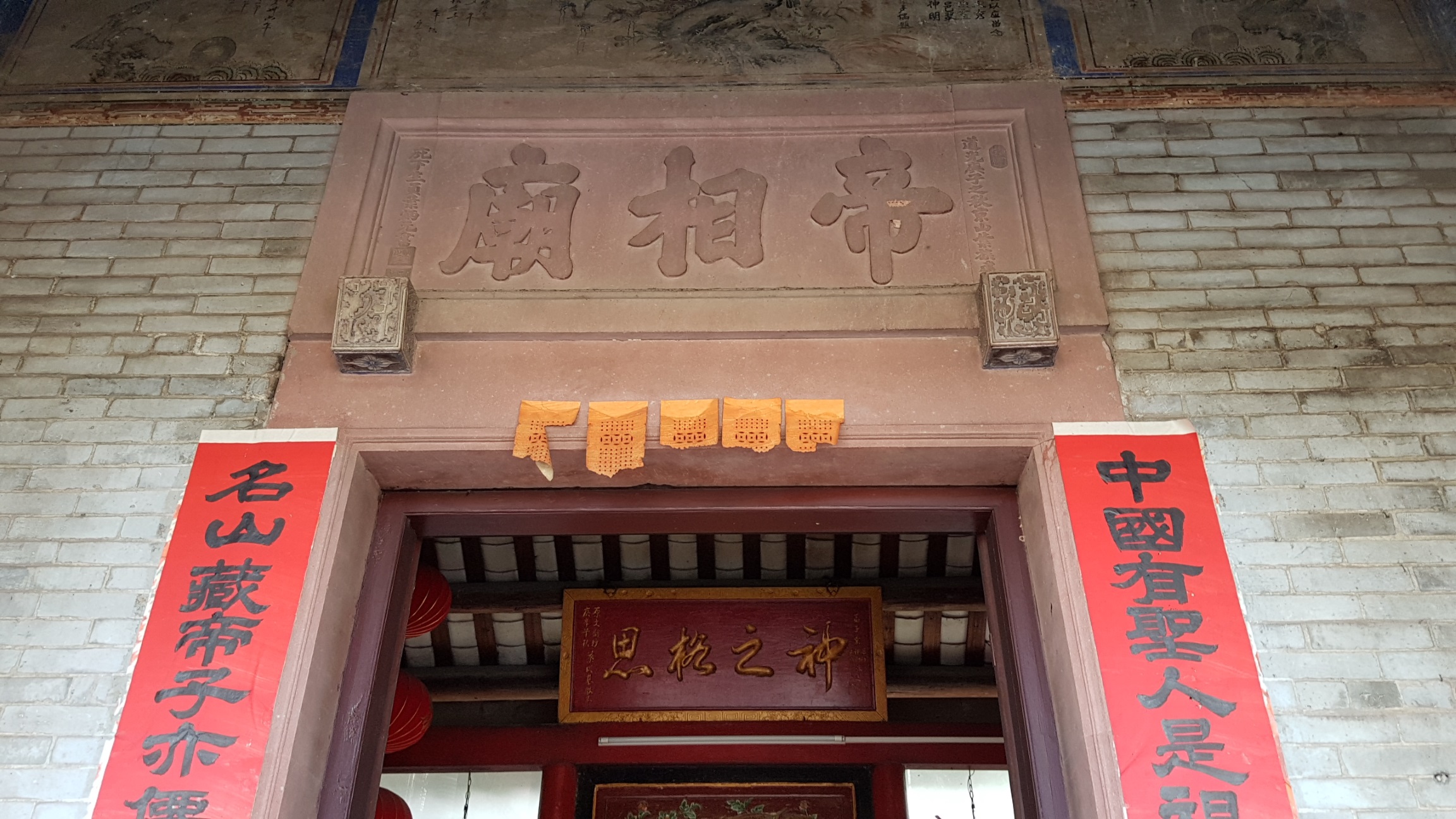 Die Shen temple, King Shan village  帝相廟 was built in 1839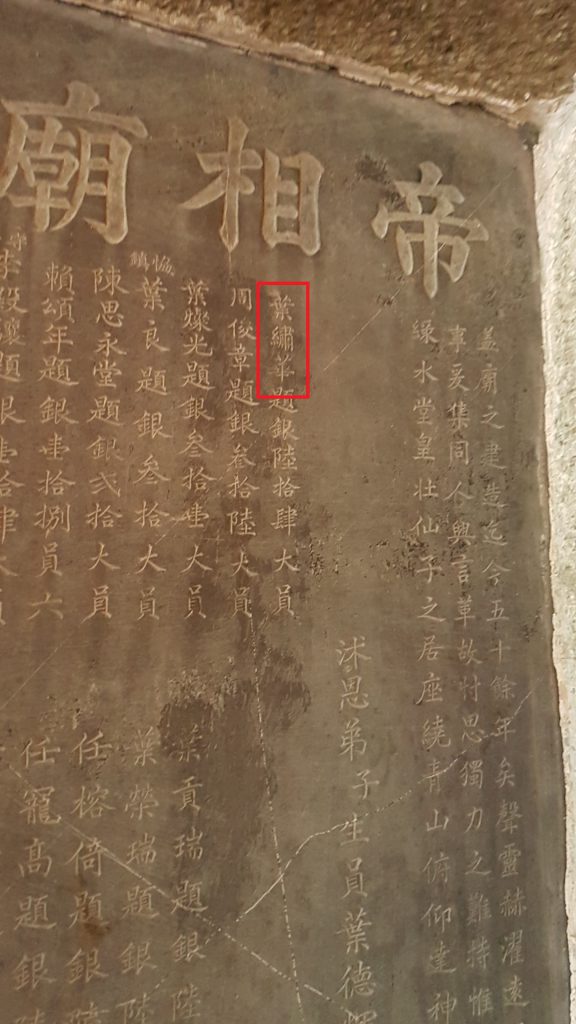 Temple renovation foundation tablet, recorded WayLee's donation
 Chinese reform society
In October 1906, Way Lee was elected as the president of the Adelaide branch of Chinese Empire Reform Association 保皇會.  The name of the association translates into the "Emperor Protection society". It related to a chapter of Chinese history that marked a turning point for the Qing government.
In 1898, Emperor Guangxu  光緒  and his supporters attempted to bring in major social and institutional changes to the country.  This reform was through the restructuring of manufacturing and commerce.  The reform failed, and conservative ruling elite, led by the Empress Dowager Cixi staged the Coup of 1898, and the Emperor Guangxu was placed under house arrest.
It sparked the formation of support organisations from overseas Chinese around the world. It has support of progressive members of government, intellectuals and many Chinese in the commercial sector.   The Chinese Empire Association was first set up in Victoria, British Columbia, Canada.  The movement spread rapidly around the world.    Way Lee was campaigning amongst the local Chinese for a branch in Adelaide. He also travelled to Western Australia in 1905 to establish a reform society in Western Australia, through a door knocking grass root campaign.         During this period he came in contact with a number of key individuals in the political reform movement.  In particular scholar and reformer Liang Qichao 梁启超.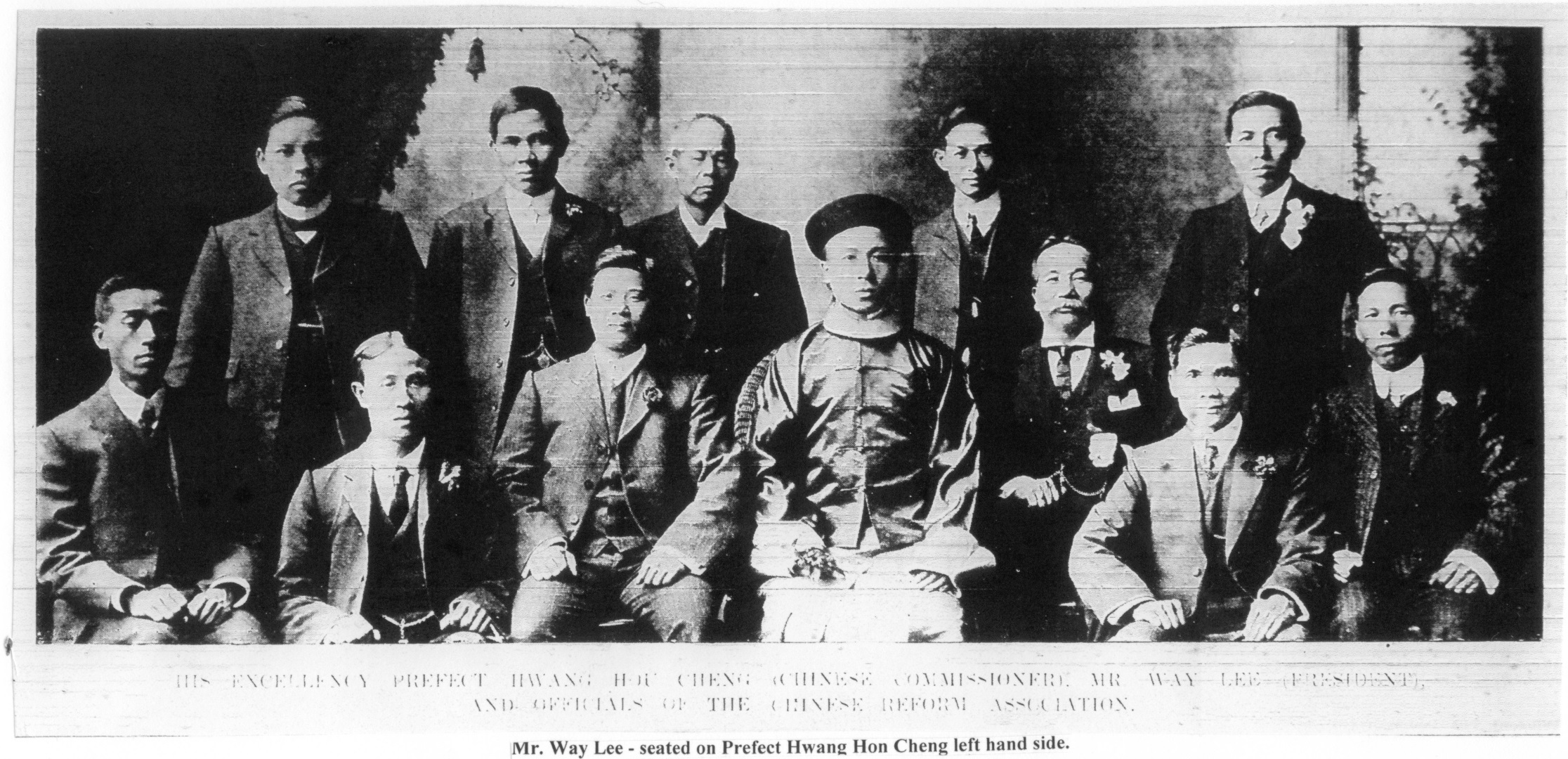 Way Lee with Prefect Hwang Hon Cheng, Chinese Empire Reform Society, 1906
Official role
Way Lee was bestowed an official title by the Qing government.  In his journey to China in 1887, he was appointed a fourth level Mandarin by the Emperor, in recognition of his service to the Chinese migrant overseas.
The Qing government also recognised the role that Way Lee could play in developing trade with the colonies of Australia.   In 1909 he was appointed Chinese Vice-Consul for South Australia.   However he died before he was able to take office.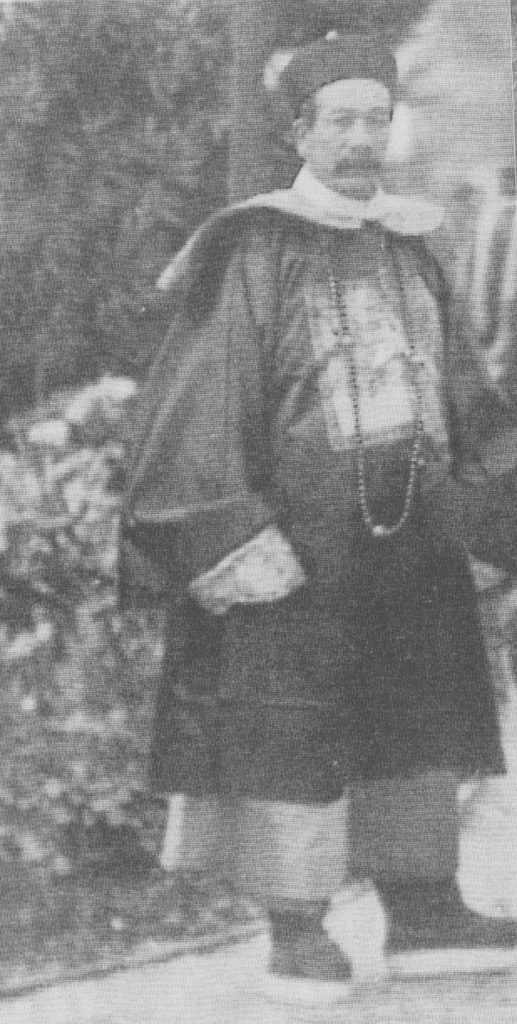 Attached is a picture of Way Lee in his Qing dynasty attire.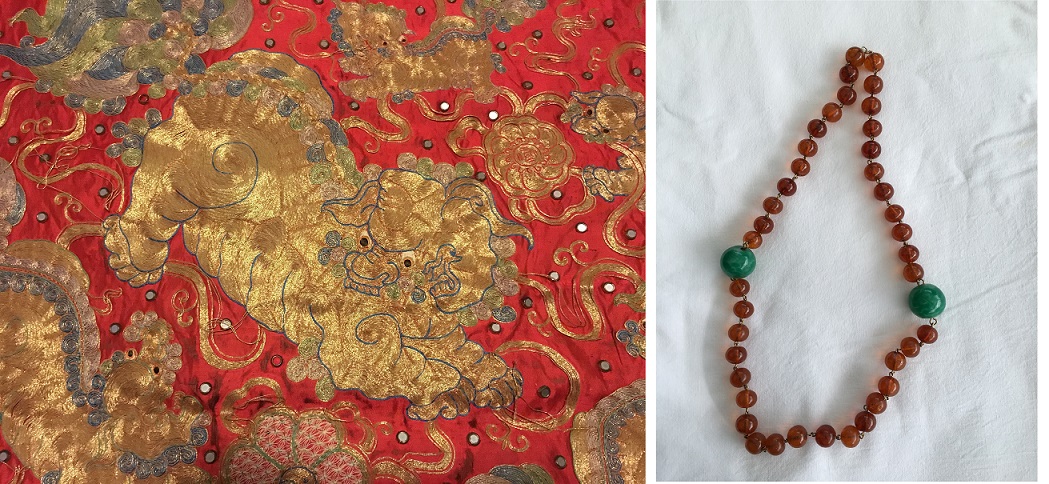 Parts of Way Lee's Qing government official costume is now preserved by his descendants in Adelaide