Family tree
Way Lee came from the Wing Ching 永青祖 lineage of King Shan village.  Yip Wing Ching 葉永青 is the progenitor of this clan.  Zupu is essentially a family tree, and an important document that also explains the clan's history.   Way Lee's family zupu has been partly reconstructed.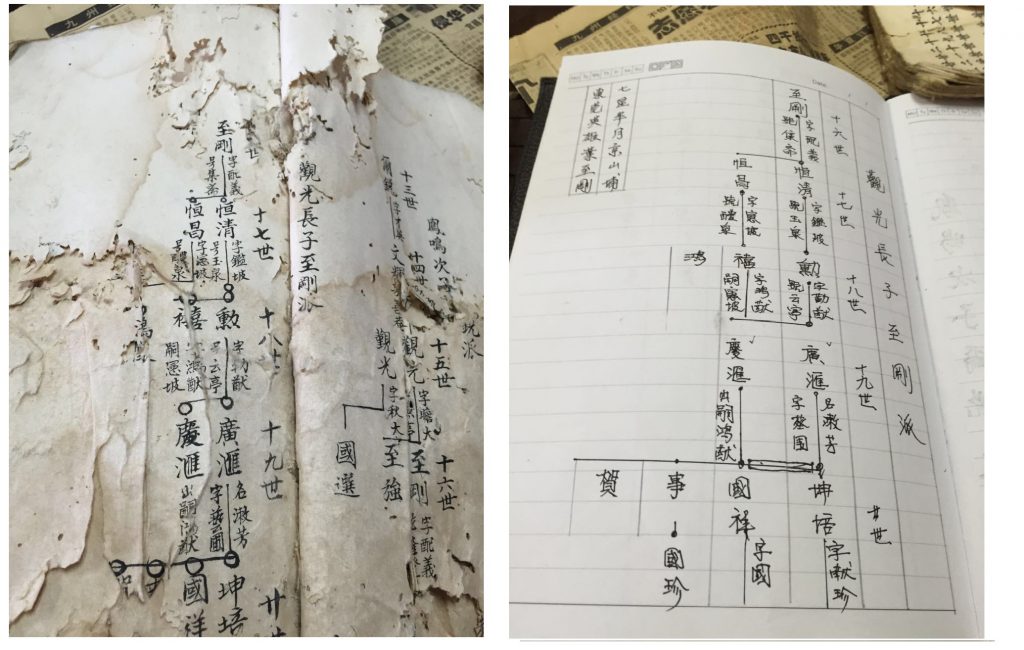 Yip clan zupu (King Shan village, progenitor Yip Wing Ching 永青祖), original and reconstructed.
The zupu would have recorded him as generation #19.   Way Lee's great grand daughter, the co-author of this book, Patricia Monaghan-Jamieson (Trish Jamieson) is generation #22.
Way Lee's family tree can be traced back to the progenitor, Yip Wing Ching circa 1200s.   His clan was originated from Henan (河南省) province, Taipoo village大圃.   The majority of King Shan residents are related to this Yip clan.
Attached below is a summary of Way Lee's family tree.   It shows his ancestry to the progenitor, his decedents in Australia .  It also shows the relationship with his uncle Way Kee, as well some distant relations who are in King Shan village today.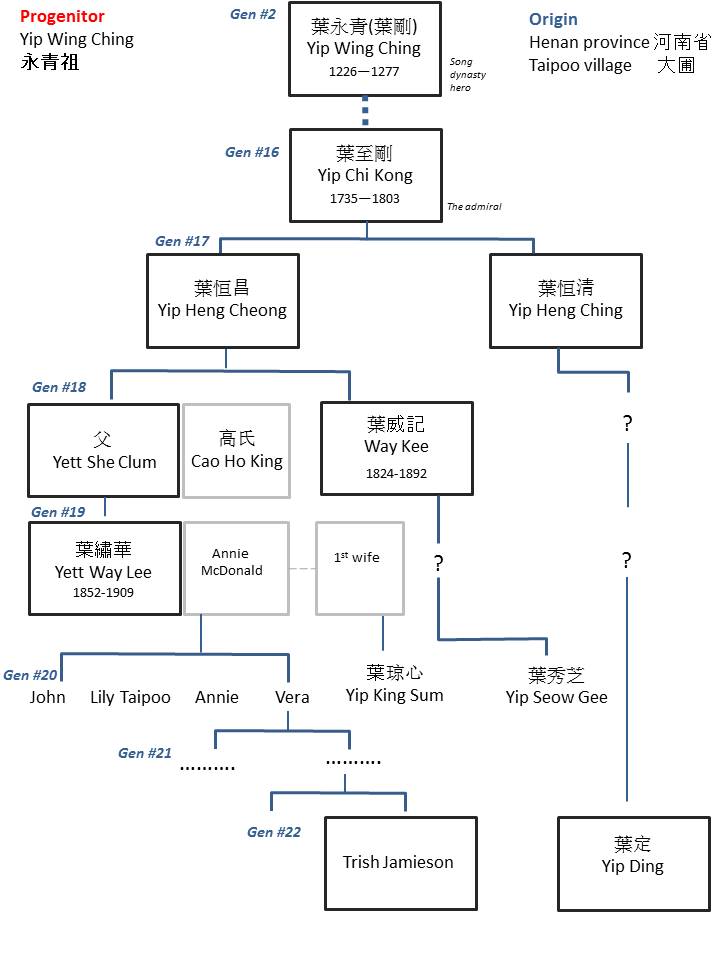 Way Lee's partial family tree showing his ancestry to the progenitor, as well as decedents in Australia
King Shan Yip clan
The current village leaders have great interest in the history of their ancestors. The original zupu is a treasure for the clan.  The information on the zupu and from burial tablets have be transcribed, and preserved for posterity.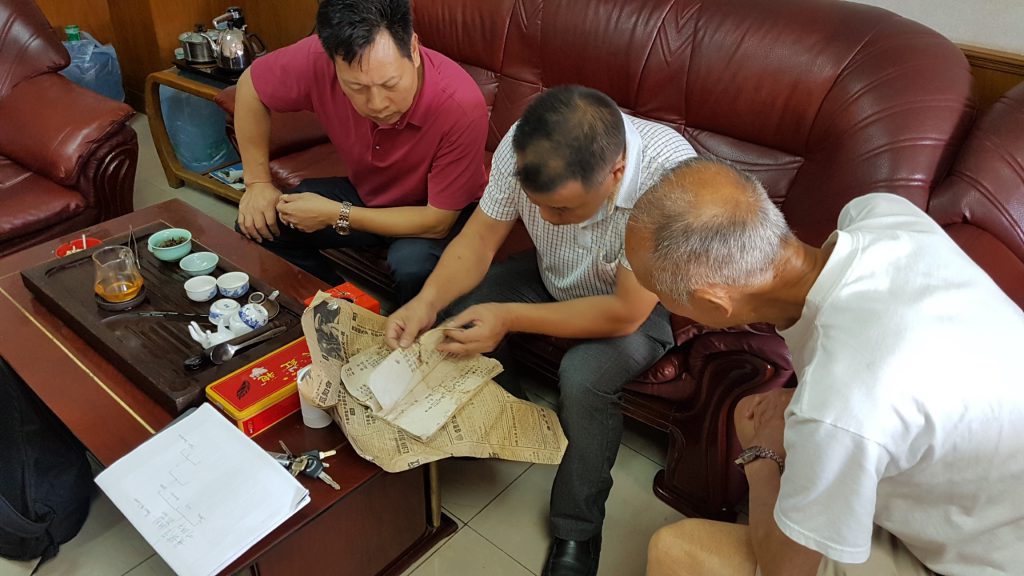 Yip clan, looking at their clan history, 2016
Origin and name
Way Lee's clan originated from Henan Province, from the village of Taipoo.  He gave this name to his first born daughter, thus Lily Taipoo Way Lee.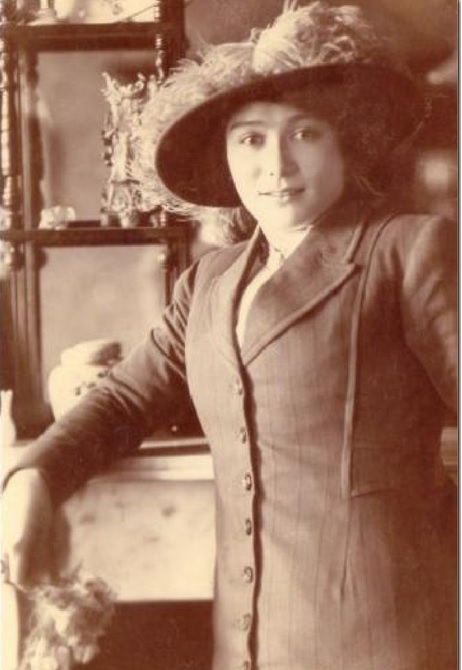 Lily Taipoo Way Lee, first born daughter of Way Lee, circa 1910's
Yip Clan temple
The Yip clan temple stands in the King Shan village today.  On the entrance of the front door hangs a pair of poems that refers to the clan lineage. " 係原大圃,派衍京山" This is translated as " Origin of Taipoo, Branches in King Shan "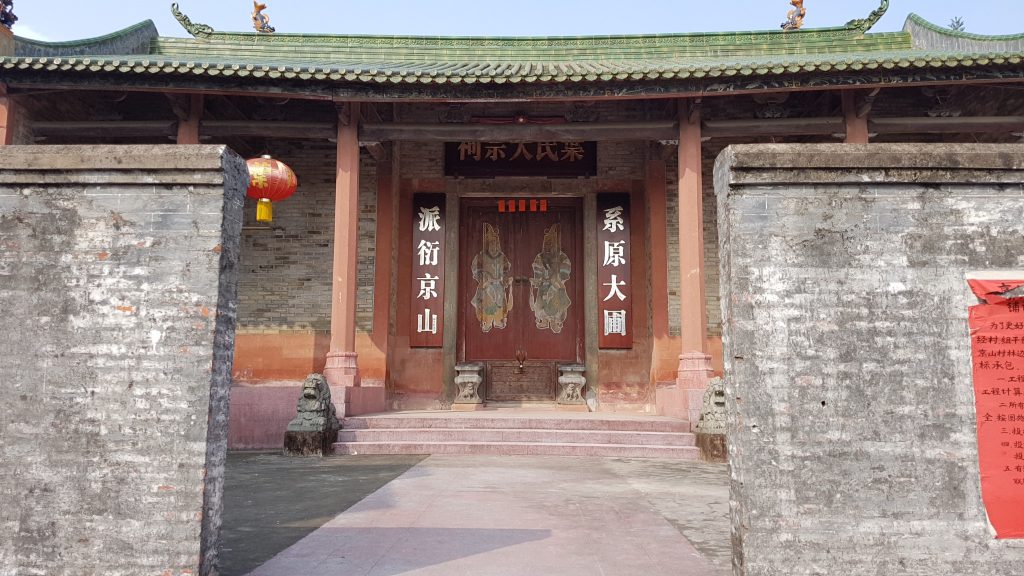 Yip Clan temple in King Shan village, Dongguan